Digital tools will prevent deadheading and save tens of percent in transport costs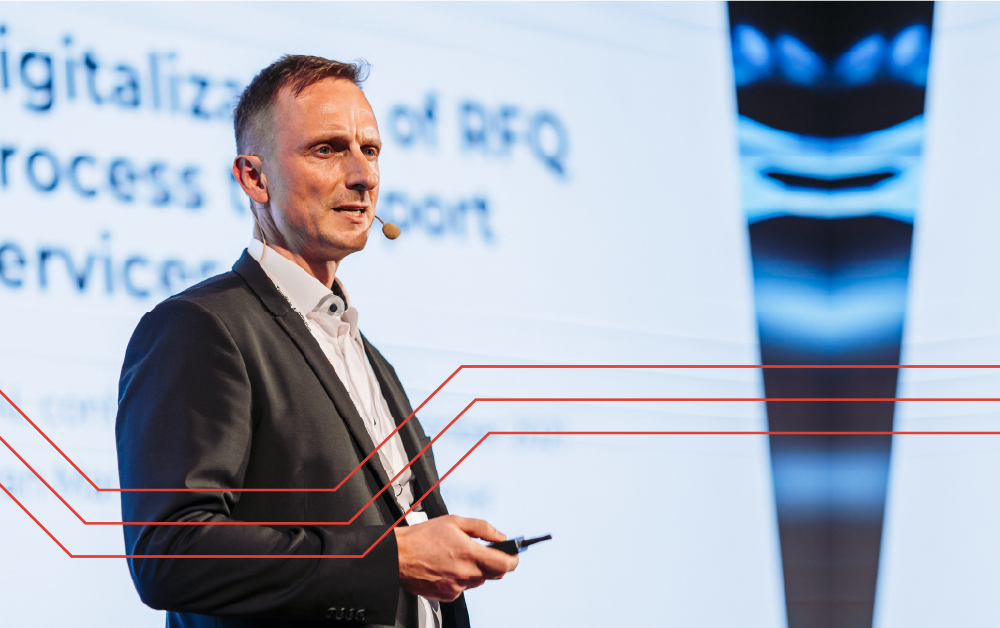 The cost of transporting goods is one of the most expensive items on a company's books. However, companies largely underestimate the choice of carriers. Using smart tools, costs can be reduced by tens of percent. Ivan Marinec from AIM Partners explained how to do it at the TAL conference in Pilsen.
The carriers themselves take a very lax approach to their activities. "Nearly 20 percent of all journeys in Europe are made with completely empty vehicles. This represents almost 80 million tonnes of unnecessary CO2 emissions, which is equivalent to four-fifths of all carbon dioxide emissions generated in the Czech Republic," says Marinec. This waste can also be significantly reduced by rationalising transport.
It may come as a surprise to some, but there is still a lot of room for efficiency gains in transportation, even in the automotive industry, which likes to show off its advances in digitalization and optimization of logistics processes. The key to saving money and making logistics more effective is to reduce empty vehicle journeys, so-called dead journeys, which will also help reduce emissions.
"We hear everywhere that there won't be enough goods on the shelves, that materials won't be delivered to the factories on time because there is a shortage of drivers, but at the same time we see that one fifth of the journeys are made by empty vehicles."
Ivan Marinec, Managing Partner, AIM partners
Less waste
There are different ways to reduce inefficient kilometres. One possible solution is online platforms for sharing transport capacity. They usually work simply - as a list of transport offers from which clients can choose the most suitable one for them.
However, as Marinec points out, the automotive sector is specific with regards to high demands on carriers. They must pass a screening process and meet certain quality criteria. That is why Marinec mentions the second option: "RFQ inquiry and spot requests can be handled through qualified partners or selected partners, again reached with one click on the digital platform."
However, the most effective way to do this, according to the AIM Partners manager, is by evaluating data on transport routes and trying to find the optimal routes and the optimal form of transport. "This involves creating a network design, determining the best location for a possible cross-dock for grouping deliveries and creating the transport routes themselves, which we then optimise," explains Marinec. It requires a software tool to do this, but the investment is clearly worth it.
How to create a network design
In order to create a network design, a lot of transport data is needed regarding the loading and unloading point, the number of pallet units, dimensions, etc. "But before that, let's ask ourselves the essential questions: Do we collect data manually or from the ERP system? Are we looking for a balance between inventory holding costs and transportation costs? When collecting transport data, do we bear in mind the increasing complexity of automotive manufacturing?" Marinec lists the essential details to keep in mind before even starting to collect data.
There is a huge amount of data that needs to be processed before it is fed into a network design tool. The tool is used to create a map of the flow of transport from each location to the destination. It is able to optimise this flow and propose an optimal transport solution. "The output of this tool is a list of routes realized as a 'full truck load', or FTL, realized as a 'full truck load with additional loading', or LTL, realized as a 'milkrun', or piece delivery. In the case of a large number of piece deliveries, we then think about where the appropriate location for the cross-dock, or distribution centre, also known as the centre of gravity, will be," says Marinec, introducing the capabilities of the tool.

The problem of the business traveller
Any supplier or shipper embedded in a branching supply and demand chain may encounter a mathematical phenomenon known as the Business Traveller's Problem when trying to optimise shipping routes. This problem is considered computationally intractable due to the huge number of possibilities that grow as their factorial with each location. A three-stop route has 6 possibilities, a four-stop route has 24, a five-stop route has 120, and a 16-stop route has 21 trillion possible routes. From twenty stops onwards, the problem is considered unsolvable, as even the fastest computers to date would take decades to find the answer. Marinec talks about this phenomenon mainly in the context of "milkruns", i.e. small transport orders collected in different places into one big vehicle.
Since we would not be able to calculate the true optimal route for multiple destinations, different algorithms are used in network design tools to design the apparently optimal route. Marinec illustrates the capabilities of the algorithms with a model example of a 32-city problem in the US, where the random result is 44,000 kilometres, while three different algorithms reduce the journey to less than 20,000, 16,500 and 14,200 kilometres.
Digital platforms
Using the network design tool, the user gets a list of FTL routes, a list of "milkruns", a list of LTL routes including price indication and a proposal for cross-dock placement. "At the moment we have the routes and only now should we head to the online platform and tender," Marinec urges.
On digital platforms that operate as cloud-based SaaS services, standardised templates are pre-set. "It is possible to ask for prices from any number of suppliers, there are different scenarios for analysis and there are different ways to define the selection model," says Marinec. There are no phone calls or emails, and different languages are available.
"The most effective method of selecting a supplier on a digital platform is a reverse auction. Fear of losing a win drives the price up in a traditional auction, but in a reverse auction it is similar, only the same fear drives the price down. As the auction draws to a close, the winner will reduce the price as much as possible to secure the contract," says Marinec, explaining another way to save shipping costs.
An essential feature on the digital platform is Spot Request, an intuitive application that allows you to define a transport request, find out the price and availability of requests for urgent transport, and unscheduled transport or transport with non-contracted partners, all within tens of seconds. This makes the prices more favourable than for regular offers.
Combining these tools and measures can save considerable resources. While network design alone can save companies up to 15 percent in transportation costs, a digital carrier demand platform with a reverse auction can save up to 5 percent. Together with other smart choices, such as choosing the right vehicle or responding adequately to developments in Incoterms regulations, Marinka says the total cost of transport can be cut by up to half.
Share article
Top stories from logistics, production and IT.
Subscribe to Aimtec Insights
By registering, you agree to the processing of your personal data by Aimtec as described in the Privacy policy.
Get top stories and articles
from Logistics, Production and IT.
Subscribe to Aimtec Insights
By registering, you agree to the processing of your personal data by Aimtec as described in the Privacy policy.
Related stories