Air it out and sweep the cobwebs, or: doing EDI migration right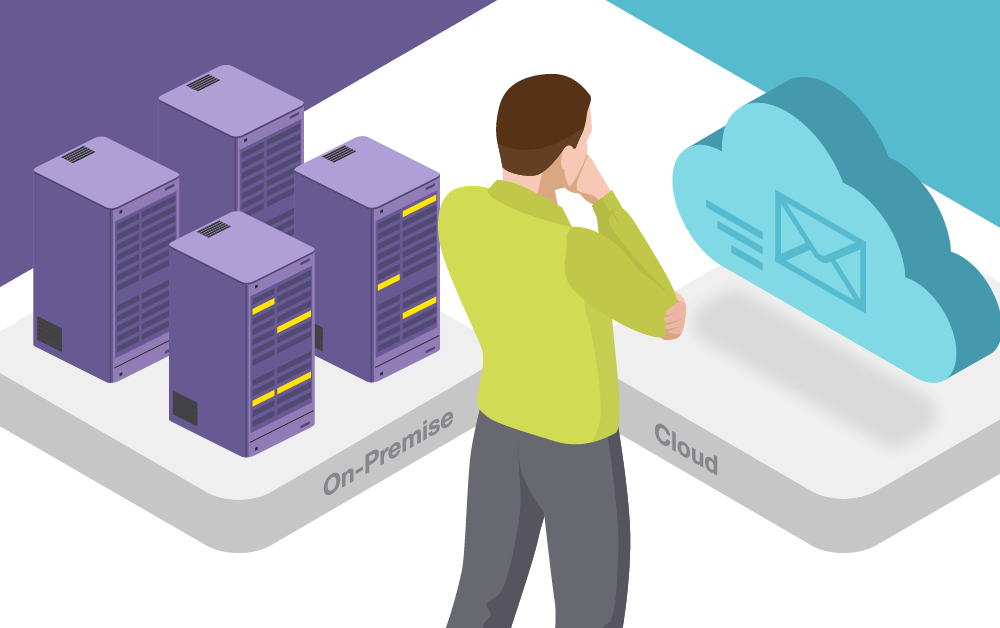 Companies in automotive spend easily dozens of years building up their EDI. And it gets reconfigured many times over those years. Meanwhile few teams are responsible enough to thoroughly document all the adjustments to their on-premise system. The end result is that the risk of losing or damaging data when migrating it feels stronger than the benefits that can come from an EDI migration. "A data upgrade and migration is a fundamental act that will benefit every company's operation", says Jan Stočes, Cloud Services Director at Aimtec. And this process doesn't have to be a risk, as long as a firm chooses the right partner. But how do you make that choice? Learn what to watch out for and what trends you can put to work in EDI.
An AI does the dirty work
The typical catalogue of both active and archived EDI process for even mid-sized firms will contain hundreds of thousands of items – and gigabytes of data. Until recently consultants tended to go over this archive manually during migrations from on-premise solutions to SaaS. But this is time-consuming and highly error-prone. That's why Aimtec has developed its own tool, the Onboarding Messages Analyzer, which handles this thankless task in place of the analyst. "Our advanced AI tools are able to sort the communication, and so we can then focus on the migration itself", says Stočes of this advantage that can save dozens of hours of work in a migration project. He admits the tool runs slowly, but the key thing is that it runs on its own, and the output from this independent work is an analysis of message contents (standard used, message type, key data such as document numbers etc.), message pair identification and process type identification (packaging in ASN etc.).
Putting the "Service" in "SaaS"
Several suppliers are active on this market and offer different variants for EDI SaaS solutions. This is a complex market for customers to navigate. They thus often end up buying services within which the supplier offers hosting, but not operation. Thus although the supplier ensures that the application is running, the customer, or rather their internal team, must take care of everything happening inside the application.
Aimtec's customers, on the contrary, can be sure of receiving full service, wherein they can practically stop worrying about EDI and just watch as the messages flow problem-free into the company ERP. Aimtec handles the operation, fixes all errors and outages, and communicates with partners. These are capable hands that have benefited from years of development and experience gained in the field of electronic communication in automotive.
Speed of service is a chapter all its own – Aimtec handles each request by the next day, which is far from a standard in the world of EDI.

Onboarding, validation and Validation 2.0
Thanks to this experience, Aimtec is able to handle onboarding of new partners (configuring new requirements and handling connections, processes and testing) and the implementation of OEMs' specific concepts and communication requirements contained in the SAP OEM package for every automaker.
Another key piece of superstructure that every client gains with Aimtec is the validation it performs for the needs of OEM cooperation. For example the giant automaker Stellantis has written up a list of requirements that all its new partners must fulfil. These are labyrinthine tests containing many requirements that are superfluous for a company interested in cooperation. Aimtec is able to guide a company through this validation process.
Meanwhile it also validates every incoming and outgoing ASN message. For outgoing messages, this is done during the conversion from IDoc to the format required by the OEM. If a message fails validation, the client quickly learns of the need to fix it. This check of EDI messages' contents happens before the messages can go out broken to OEMs, and so it prevents defect charges.
A more advanced variant here is what we call Validation 2.0: an automatic process that uncovers and localises errors even faster and generates a PDF with a list of specific errors.
A perfect overview
Thanks to Aimtec's special tools, every customer acquires transparent documentation.
The Message Monitor visualises incoming and outgoing messages. This report makes it easy for a customer to run full-text searches within all communication and see e.g. that a message was delivered or processed.
The XSLT language enables automatic message extraction, which boosts efficiency during major data migrations. This is the most modern instruction set for changing messages' language, and also the most transparent, because it enables the transfer of information among platforms.
Message Split sorts the information from EDI out into various systems. For example it can send information to SAP confirming that materials are now on their way from the supplier, so that the receipt can be handled in Logistics – and in the APS (Advanced Planning and Scheduling) system, which then writes a request for new incoming materials. The opposite of this is a Message Merge, in which we compile messages from individual systems so that all information requirements can be met.
Migrate together
Aimtec has access to not only EDI experts but, as a SAP partner, also a team of people specialised in this, the most widely used ERP system. And because the end of support for existing SAP systems is coming soon, forcing these companies to migrate to the cloud-based SAP S4/HANA, it's a natural chance to jump into migration from the ground up, transfer EDI to the cloud as well, and integrate it into SAP.
Thus in the case of migration and integration, it doesn't matter what version of SAP you have, nor whether the EDI is on-premise or over the web (like the WebEDI product, which can also connect suppliers that do not have their own EDI solution). Placing this task in the hands of Aimtec saves the labour and money connected with explaining the agenda to two different suppliers.
"We ensure correct configuration on both sides, without the customer having to think over any special requirements of individual partners from among OEM/TIER1."
Marek Šabatka, Aimtec Business Development Manager
Smart Reading
EDI is for more than just ASNs. It can also be used to process other documents that are fundamental for a firm's operations. For example at most firms invoice processing involves a huge amount of manual labour. Most current solutions for digitising these documents are based on optical character recognition, but Aimtec has created a new and better solution.
This system utilising machine learning can distinguish an invoice's individual data items and read them no matter where they're located. It then feeds them into the customer's information system. "The advantage of technologies that work with neural networks and machine learning is that they read the document like a person. They understand every European language, and they don't care if VAT is at the top or bottom, which part of the invoice contains the product number – in short they read it all and process the data", Stočes explains. Thus this technology can read not only invoices, but also delivery notes, claims, bank transaction notices and more.
As you can see, it's foolish to fight off progress, and it's foolish to fight off an EDI migration too. That is: as long as it's guided by an experienced, reliable partner.
---
Which way to EDI? We'll be your guide.
Do you dream about error-free and effective communication with your customers and suppliers? We can help you.
>> Schedule a non-binding consultation with our expert

Marek Šabatka
---
Share article
Top stories from logistics, production and IT.
Subscribe to Aimtec Insights
By registering, you agree to the processing of your personal data by Aimtec as described in the Privacy policy.
Get top stories and articles
from Logistics, Production and IT.
Subscribe to Aimtec Insights
By registering, you agree to the processing of your personal data by Aimtec as described in the Privacy policy.
Related stories