Automation and HW Technologies in Logistics. a Visible Part of Digital Transformation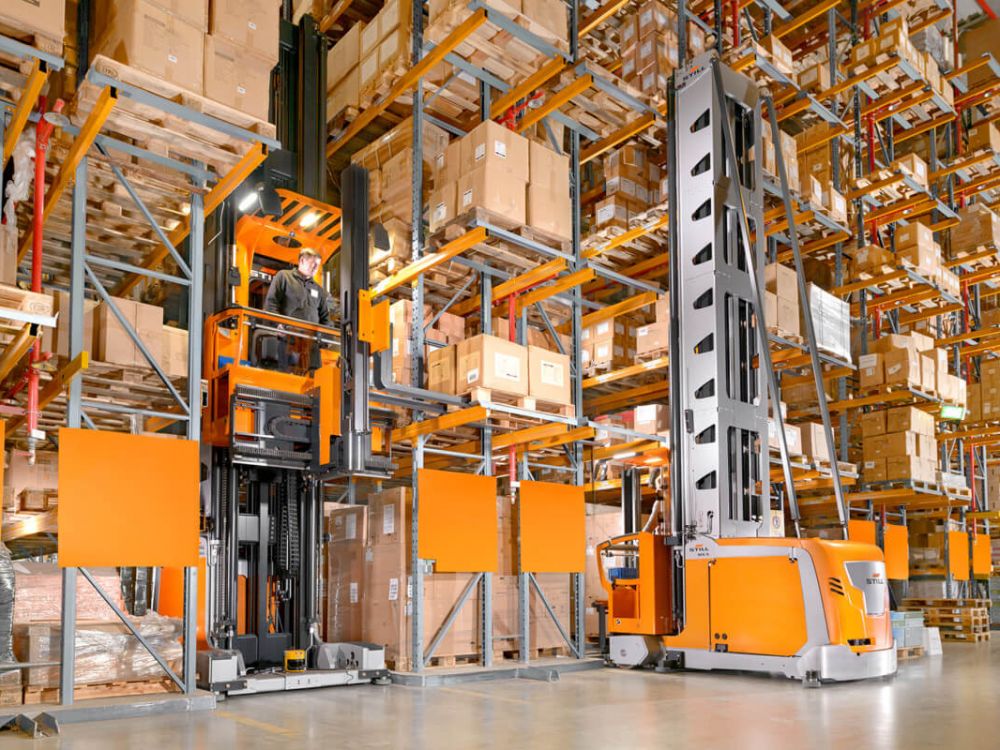 In our last issue, we wrote about the digital transformation; about processes, people and changes to the business model. Now we can focus on what might seem a less esoteric topic – automation and new hardware technologies in logistics, which have one pleasant plus. You can actually touch them… at least a part of them.
For medium-sized enterprises, the situation in this field is moving forward significantly. Two accelerating factors are primarily at work here. The first is the growing pressure towards digitalisation in society. And thanks to their material nature, automation and new hardware are first in line. The second is underemployment and a painful lack of workers in nearly all professions. Five years ago, one of the most frequent fears expressed by our clients was: "And what will the people who lose their jobs to digitalisation do"? Yet today companies are yearning for ways to easily make up for missing manpower in logistics. Let's take a look at examples of technologies that manufacturers and 3PL are implementing in the automotive sector.
Automated warehouses are becoming a reality
The first project type that we have implemented here has been fully automated warehouses – tucked away behind the code name AS/RS: Automated Storage and Retrieval Systems. In the automotive sector we have implemented this project type e.g. in Great Britain at a supplier of sequence-assembled comprehensive interior modules. The fully automated warehouse here serves roughly 50% of their stored-component volume. To give you an idea – we're at roughly 5,000 item IDs for live components. Vertical Lift Module systems represent one subset of automated warehouses. And meanwhile for these "encapsulated" technologies, such as the Kardex Remstar VLMs, utilisation is much more frequent. We have projects behind us that have integrated several dozen units of this equipment in wildly differing types of production. For both of the above-mentioned technologies this is, from the integration standpoint, more than just technical interfacing; it is instead above all about process integration. That means harmonisation with all surrounding processes, e.g. JIT flows of components into production or harmonisation with manual release from a second warehouse – a standard chaotic warehouse.
Integration of smart manipulation technologies
The technologies out there for controlling conveyors, shunts, sorters, labellers, electronic scales and packaging machines would be worth an article of their own. They are also used in the automotive sector, and in light of their scope, we will indeed be writing of them separately in an upcoming issue. Today we'll be exploring another project group that is seeing growing interest, involving the integration of smart manipulation technologies. This includes e.g. VNA stackers, automated guided vehicles and smart forklifts, for which the connection process works similarly across multiple manufacturers. Once we integrated the first platforms, the next brand was essentially a "copy-paste", merely with mild adjustments. Yet far more important than platform integration itself is the correct configuration of processes. To describe these technologies in short: control systems send manipulation equipment instructions that state to which warehouse coordinates the equipment should deliver the given materials. This brings the benefit of considerably shortened picking times, as well as an increase in the whole warehouse's throughput. In this article, you can learn more about the attractive technology named Location Based Services, which amounts to a parallel for GPS in the warehouse.
Share article
Top stories from logistics, production and IT.
Subscribe to Aimtec Insights
By registering, you agree to the processing of your personal data by Aimtec as described in the Privacy policy.
Get top stories and articles
from Logistics, Production and IT.
Subscribe to Aimtec Insights
By registering, you agree to the processing of your personal data by Aimtec as described in the Privacy policy.
Related stories