TAL 2023: What Safran's digital transformation looks like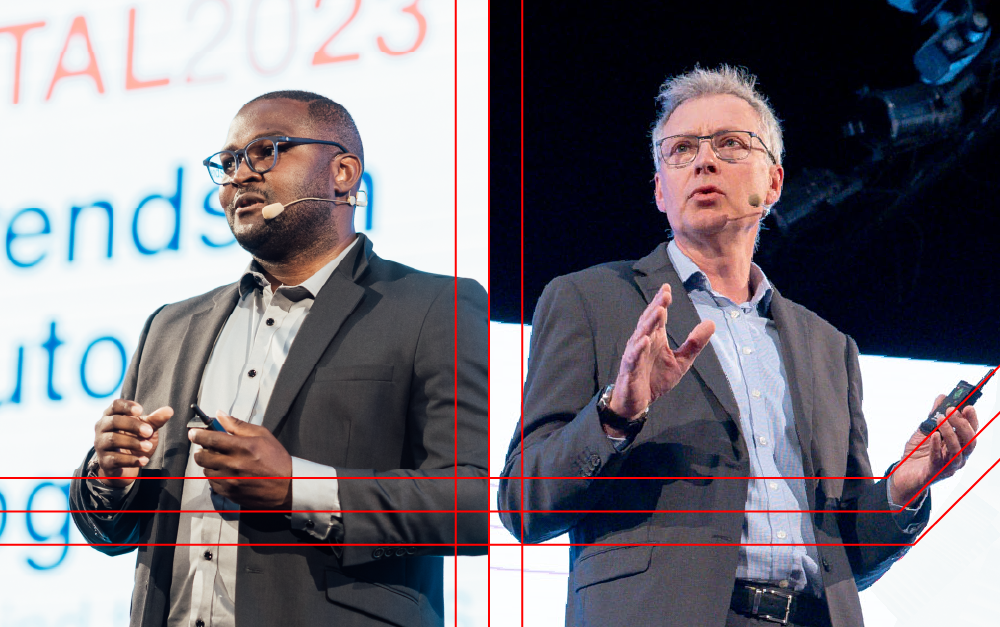 The purpose of any change in company operation should be to improve, whether in terms of efficiency, cost or workflow. Ideally this is an upgrade that brings positive benefits in all areas. This may not be easy for large companies operating in different industries. At technology company Safran, they have done just that, relying on four key pillars of digital transformation, as explained by executives Frédéric Vétil and Bindioa Ouali at the TAL 2023 conference.
Safran is active in the aviation, defence and space industries as a supplier of drivetrains and interior equipment. It employs 83,000 people in 27 countries and manufactures on 800 different production lines. This huge company delivers 120 different types of products to its customers every day, some shipped by the hundreds weekly, while others are produced just once a year. This diversity is what sets the company apart from others. Safran's representatives spoke at the conference focused primarily on the automotive industry.
The company decided to make the digital transition three years ago. The aim was to improve customer collaboration, simplify daily operations, increase efficiency and make savings. "We wanted a collaborative platform that we could use to share information and data, and we also wanted to get through the entire process quickly, so we worked with the best in the digital area," said Vétil, SAFRAN Group Director of Digital Transformation Manufacturing 4.0, who was responsible for the entire digital transformation process.
Four times 4.0
The essential message of Vétil's part of the presentation was that the idea of realizing digital transformation from point 0 is illusory. Such a project requires the coordination of procedures in all key sections, which Vétil refers to as 4.0. "You can't do the digital transformation of manufacturing, let's call it Manufacturing 4.0, without working with Engineering 4.0. This was the only way we could create the kind of monitoring we needed," said Vétil, who started in Safran's quality control department.
In addition, the preparation of the project required coordination with the Sales, support and services 4.0 department. "And because it is not the 'digital' that is important in the digital transformation connection, but the 'transformation', you need someone to help you who has the necessary qualifications to monitor such changes, and that is human resources," Vétil explained how Safran arrived at the 4th pillar, Employee Experience 4.0. He also added that Safran's goal was not to digitise all activities, but to ensure that their employees had the tools that would make their work easier.

Savings in the billions
Ouali was in charge of implementing the digitization project in the Safran Cabin division. He said at the conference in Pilsen that manual work accounted for about 70 percent of all activities at Safran and the aim of the project was to halve this share and strengthen the skills and competences of the workers. "We launched the digi maps programme, which is actually digital production and planning. We are not focusing on tools, but on change management, skills and processes," Ouali said, adding that they have tried to prepare a work schedule that matches the realities of production. "To focus on production management, warehouse management and those things which are really important to us," Ouali added. Safran Cabin uses the company Aimtec's DCIx's digitizing platform for this purpose. "As a result, manual labour in production has been reduced by 30 per cent and in inventory and semi-finished goods by 30 per cent, which means savings in the billions," Ouali said, adding by way of explanation that the Safran Cabin division employs 10,000 people in 12 countries working on 200 production lines.
This is not for robots
Using the example of a particular worker doing manual tasks, Ouali then illustrated how his position has been transformed. "When the worker logs into the system, he or she finds information about the availability of material and can choose what to do accordingly. Automation is a nice thing, but in our company, 30 percent of everything we do changes every day. Imagine how robots would handle that," he pointed out the necessity of a human presence in the workplace. According to Ouali, the main change is in the way information is managed, shared and improving the competence of people to handle data. Ergonomics played an important role in the introduction of screens into the workplace. Everything had to be set up in such a way as not to hinder people's work while also being understandable.
Technically, this involved integrating the ERP system, reconfiguring work cells for DCIx integration and linking IT systems. The result is not only a new universal standardized solution, but also a 10 percent increase in efficiency.
How exactly was the implementation carried out and what other technologies were involved? Watch the Safran managers' presentation (in English)!
Share article
Top stories from logistics, production and IT.
Subscribe to Aimtec Insights
By registering, you agree to the processing of your personal data by Aimtec as described in the Privacy policy.
Get top stories and articles
from Logistics, Production and IT.
Subscribe to Aimtec Insights
By registering, you agree to the processing of your personal data by Aimtec as described in the Privacy policy.
Related stories