Clean up the data jungle, centralize and prepare data for advanced production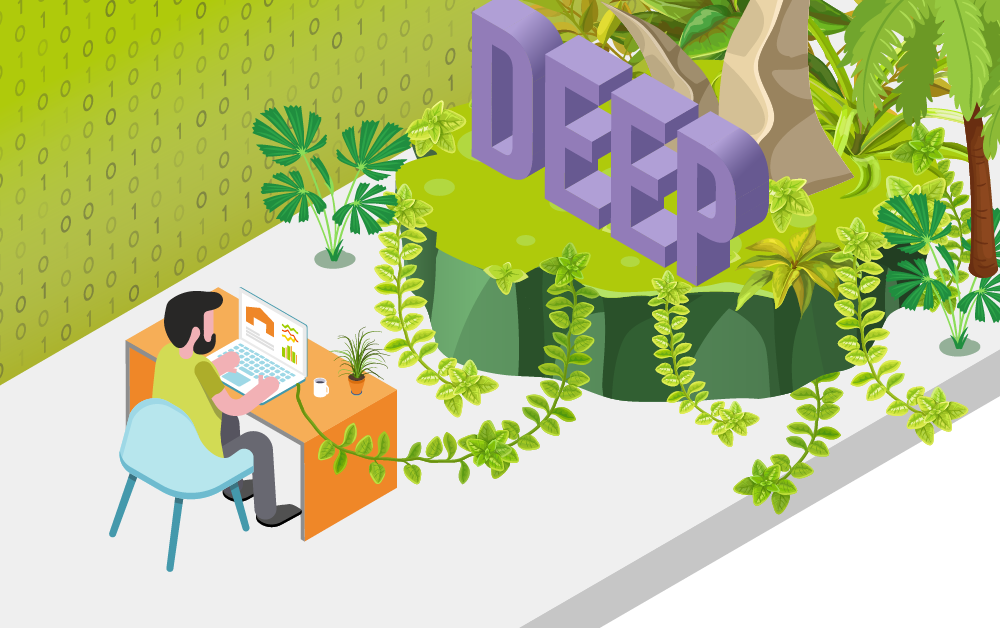 The quality of system outputs corresponds to the quality of the inputs. This simple formula has been valid for many years, yet many companies are still amazed that gems do not emerge from the "data jungle". Diving deep into this jungle, integrating data from each division, cleaning it up and adapting it into a form ideal for production planning systems is a task for the DEEP product. How exactly does it work and what can it do?
In the current era of advanced APS production planning systems, the quality and purity of the data with which these systems work is extremely important. This can be achieved through a central ERP system like SAP, but also through other systems, such as MES and WMS. Data comes from individual divisions such as logistics, production, controlling, finance, etc. It is therefore common for each department to have its own database with slightly different standards. This is how the aforementioned jungle is born. In the absence of centralization, a final production plan based on production data can look very different from a plan based on engineering or logistics data.
What is DEEP?
Aimtec's DEEP tool is an integration platform for master data. It is primarily used to integrate, control and prepare data for advanced production planning systems such as Asprova APS. "With the DEEP tool, we are trying to centralise the responsibility of individual departments by uploading data into one system. We retrieve all the data from the individual sources, we can compare them with each other, but at the same time we assign responsibility for the data under each data entity and specify what they should look like to meet the same formal requirements. And at the same time, we are able to eliminate errors during this process," explains Pavel Boháč, APS Solutions Director at Aimtec.
DEEP product functionalities
In addition to controlling and correlating production data in a way that makes sense for an advanced planning system, this tool does so much more. For example, the troubleshooting mentioned by Boháč consists of notifications of erroneous data being received directly by the master data administrators. So the administrator knows immediately what needs to be fixed and when.
DEEP is also able to predict the future based on verified data, thereby detecting errors and saving companies money.
"DEEP checks data for a certain period of time in advance. When a company has 3,000 products and each of those products has three stages of production, that means a lot of production data that can't be easily corrected. That is why we adjust the data gradually. We start first with the data the company will need in the next 14 days, and when errors are found, we report to the master data manager what to fix and when. If the error remains there, the company will be robbed of, for example, 20 percent of production time, which would be very expensive," Boháč explains. Similarly, DEEP immediately becomes alert in the event of inaccurate data such as wrong BOMs, inaccurate routing or non-existent routing for ordered items.
An essential function of the DEEP product is also reporting and data visualization using the MS Power BI platform. "In practice, it is like if a production operator is supposed to produce 40 units in the next 14 days, he only knows when and where to produce 39 because one is wrongly set up because the master data manager has generated the BOM incorrectly," says Boháč.
At the same time, this product will ensure that the quality of production data is maintained in the long term. It is therefore not a one-off implementation associated with the start of one specific production project.
DEEP also carries out controls that are not directly related to production planning. This includes checking material layouts, material coverage, packaging and other items entered in SAP. This data is then concentrated in the customer part of the DEEP product and further visualized.
Solution architecture
What sets DEEP apart from some similar products on the market is the wealth of Aimtec know-how that is embedded in the tool. It concerns the most important systems with which DEEP communicates, i.e. ERP SAP and APS Asprova. While competing products require the presence of an APS expert and another SAP expert for implementation, this is not the case with Aimtec.
Data control and notifications to the administrators that lead to data corrections in the SAP system happen externally in the data cube, which allows more intervention than editing directly in SAP.
The integration logic works by the customer sending data to Aimtec's cloud, DEEP evaluating the data, pointing out errors and notifying what needs to be adjusted, and everything being displayed online to the customer. Asprova then connects to the cloud and draws data from it. This eliminates the need for a database, the customer just needs to meet the integration requirements for the data and send it.
---

Get rid of the data jungle inside your IT systems and have your data cleaned, integrated and adjusted for production planning.
>> Contact an Aimtec specialist for a no-obligation consultation.

Václav Kalina
---
Share article
Top stories from logistics, production and IT.
Subscribe to Aimtec Insights
By registering, you agree to the processing of your personal data by Aimtec as described in the Privacy policy.
Get top stories and articles
from Logistics, Production and IT.
Subscribe to Aimtec Insights
By registering, you agree to the processing of your personal data by Aimtec as described in the Privacy policy.
Related stories