Zebra Intelligent Cabinets: A safe place for your mobile devices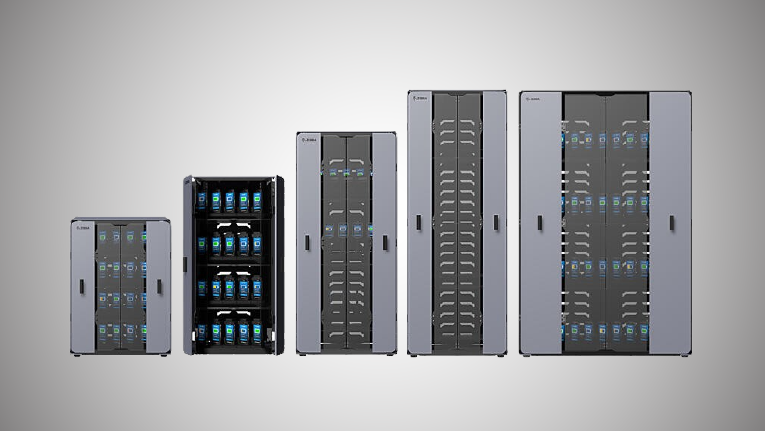 In recent years, mobile terminals and printers, industrial tablets and more have become a part of modern warehouses and production lines. A single plant can have even hundreds of these items in its inventory. How do you handle and store these smart devices? Intelligent cabinets from Zebra Technologies create a central hub for your warehouse equipment, in which stored devices can be secured and monitored similarly to warehoused items.
Zebra, technologies and the cabinet
Zebra Technologies is a leader in mobile industrial computing technologies and barcode readers – but also e.g. internal location systems. This company has spent many years creating innovations and technologies that you'll find in every area of industry, health care, the public sector, e-commerce and more. Zebra Intelligent Cabinets answer the growing need to manage technologies and optimise their handling, security and storage. Mobile devices will no longer lie about your warehouse – instead, they will find their place in a "smart cabinet" holding many benefits.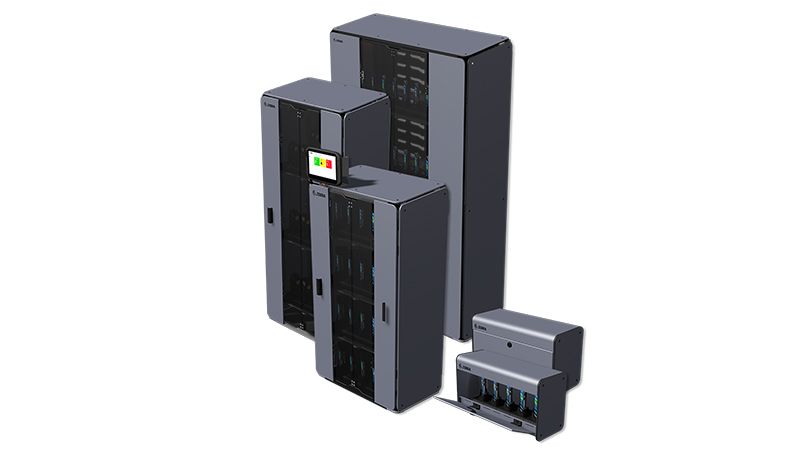 Flawless awareness and total security
Logistics managers and CIOs value firm awareness and security above all. Zebra AMS (Access Management System) gives a real-time picture that includes an overview of e.g. whether or not devices are in the cabinet, whether they're charged, and who is currently using them. You'll be able to monitor which operator worked last with a specific device and whether they returned it to the cabinet at the end of their shift. That lets you create more effective work habits among your employees. You can lock all the devices in the cabinet, manage access and eliminate the risk of damage to them. Also, thanks to the overview of the most-used devices, these cabinets will help you decide how to expand your company's tech inventory.
---
---
Always charged, always ready
For operators, the cabinet means certainty that the stored devices will always be ready for use. Charging adapters from Zebra Technologies can connect to the cabinet directly, turning it into one large docking station. The cabinet's core configuration can also be expanded to add a UV-C disinfection module, which uses UV radiation to destroy surface viruses and bacteria on the equipment inside.
---
Key features
Security for the devices inside
Central docking station
Real-time overview of devices
Zebra Access Management System
Integration with other systems
---
When does it pay to buy an intelligent cabinet?
The first prerequisite is central access to the devices you are storing. To fully harness the potential of intelligent cabinets, you need to be storing compatible devices with the Android operating system. For older devices with the Window mobile OS, these cabinets can only serve as a place for storage and charging. You also need to think about setting aside space for the cabinet: "Right from the start, Zebra included several sizes in their designs for these intelligent cabinets. The smallest fits five devices, while the largest ones can fit up to a hundred different devices. But in major plants, even this capacity may not be enough. Zebra has thought of this too. Cabinets can be combined and mutually integrated," notes Antonín Steinberger, Presale Technical Consultant at Aimtec. In his opinion, an intelligent cabinet makes the most sense for companies that own at least thirty to fifty Zebra mobile devices.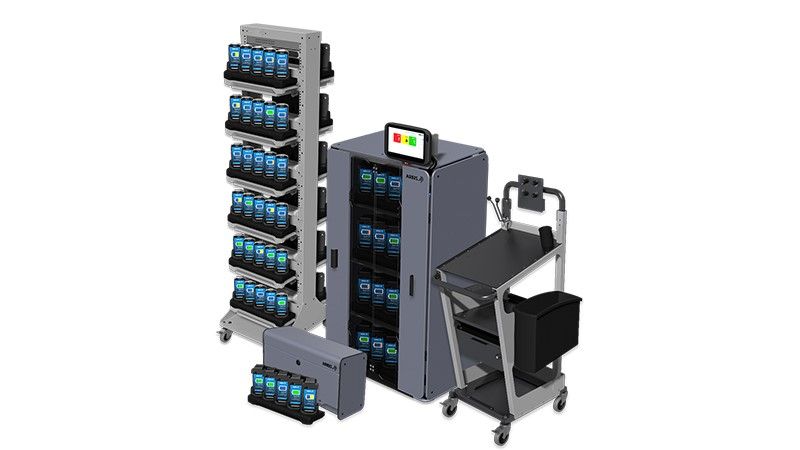 Integration with other systems
These cabinets use the Zebra AMS cloud platform, which is available on Zebra mobile devices as a pre-installed app. Thanks to this platform, the cabinets can be connected to Windows Active Directory – leaving just one more step for integration into a firm's whole ERP, WMS or MES system.
An investment with quick ROI
The purchase price of an intelligent cabinet mainly depends on its capacity. However, this investment pays off quickly, by eliminating time lost searching for devices and by increasing their usage rate. Overall, the earlier the users of mobile terminals, readers or tablets pick up the new work habits offered by these cabinets, the sooner the investment pays off.
---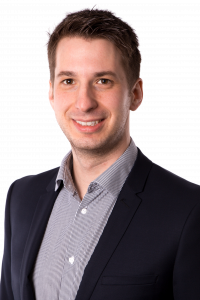 Have Zebra intelligent cabinets caught your eye? Are you considering purchasing them for your enterprise?
Aimtec's Antonín Steinberger will be pleased to answer all your questions.
Antonín Steinberger
Presale Technical Consultant, Aimtec
antonin.steinberger@aimtecglobal.com
+420 725 504 197
---
Share article
Top stories from logistics, production and IT.
Subscribe to Aimtec Insights
By registering, you agree to the processing of your personal data by Aimtec as described in the Privacy policy.
Get top stories and articles
from Logistics, Production and IT.
Subscribe to Aimtec Insights
By registering, you agree to the processing of your personal data by Aimtec as described in the Privacy policy.
Related stories