Zebra Technologies' HD4000 – the latest smart glasses for industrial augmented reality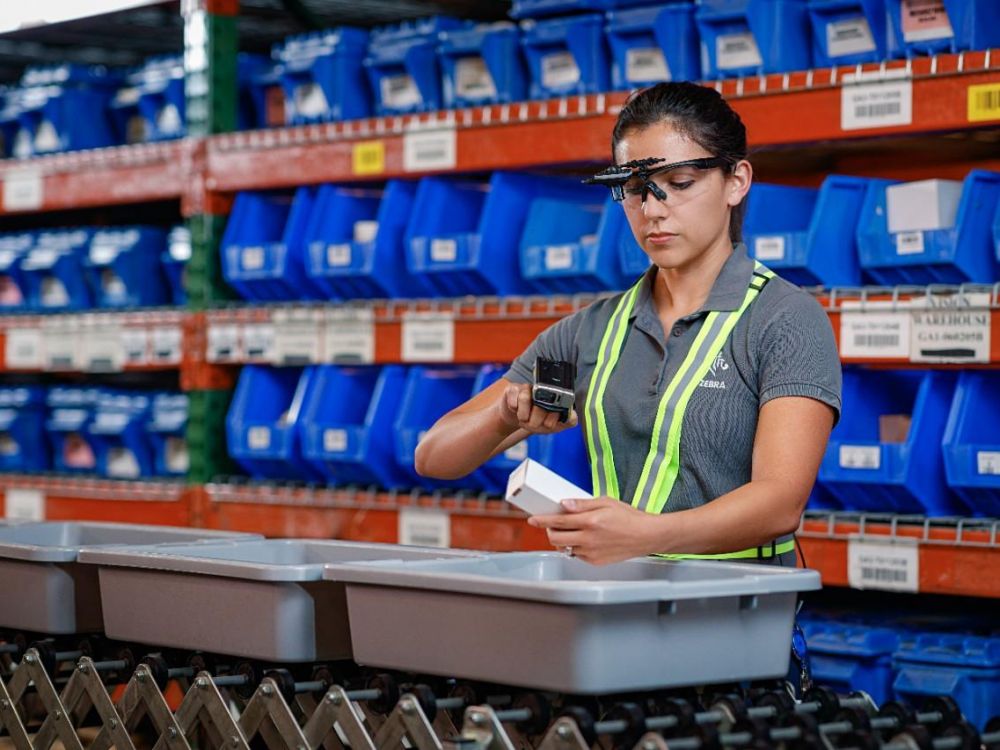 The potential of industrial augmented reality (AR) is growing, so talk about it has grown too. And we too wrote last year about the possibilities for using it, for example in tablet-assisted quality control. The latest AR tool we've had a chance to try out is the HD4000: a pair of glasses from Zebra Technologies. Made especially for the demanding industrial environment and user, it literally gives manufacturing and logistics a new dimension. You could first encounter it at February's TAL 2020 conference, and now you can be among the first to try it live and with your own eyes. Why is it worth a look?
More practical thanks to mobile terminal integration
They say simplicity is strength, and that's precisely the case for the HD4000. Because Zebra Technologies has decided to go its own way with its own take on smart glasses. The HD4000 beats out competitors primarily in its practicality and usability.
Most manufacturers today try for compact glasses containing a computer with an operating system and a battery, while still needing connectivity and, of course, a projector. Fitting all this into something so small as a pair of glasses is nearly impossible and brings many limitations. And so Zebra Technologies simply fitted its glasses with a projector in the form of a glass prism placed in front of one eye. This unit connects to a Zebra Technologies' mobile terminal over a USB cable – and precisely this provides its hidden strength. Because the computing performance gained from the terminal vastly exceeds that of competitors.
Unrivalled computing performance
Today, Zebra Technologies' mobile terminals most often utilise Android 8.1 or newer and an 8-core Snapdragon 660 processor running at 2.2 GHz with 4 GB of RAM. Naturally, a terminal will also provide plenty of power from its battery, plus WLAN or WWAN connectivity. The HD4000 is most often paired with the TC52 or TC20 and can be worn on the wrist using a bracelet mount. But the HD4000 will soon be able to connect to the WT6000 as well and can support essentially every Zebra Technologies' device with USB C. The overall set can also be supplemented with an RS5100 ring scanner.

The only downside of the whole solution is the USB cable connecting the glasses to the terminal. But after mounting and proper fastening it can barely be felt and is mainly just something to get used to.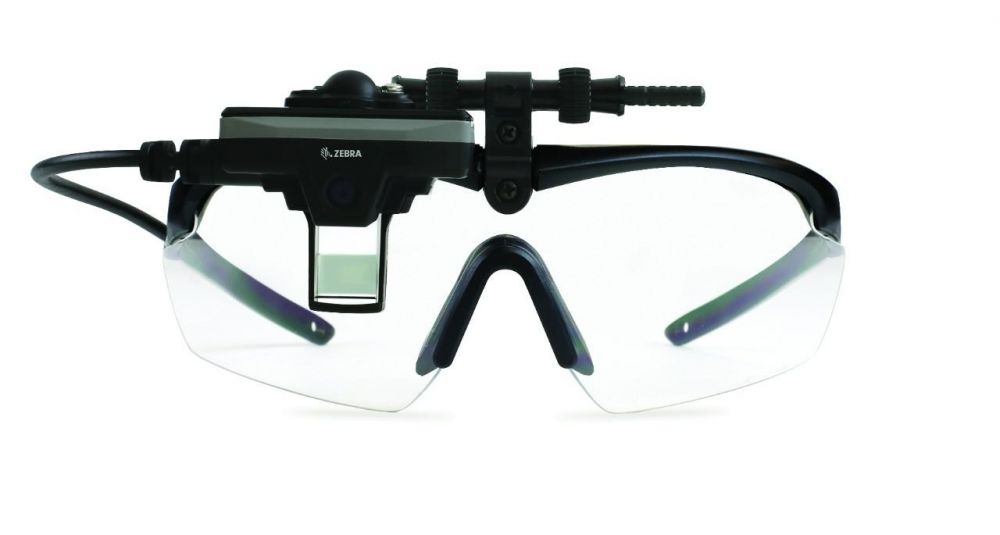 Technical specifications:
Display
OLED 640 x 400 px
Camera
5 Mpx
Weight
< 30 g
Waterproof; dust resistant
Operating temperatures from −20°C to +50°C
IP67
Drop-resistant 1.5 m to concrete
Compatible with Android 5 and up and Windows 10
Connectivity over USB 2.0
Its use in practice – the right information always in view
The HD4000 will find uses in both production and the warehouse. When workers are assembling products and completing shipments, it can help them check positioning, and during picking, it can guide them into position and confirm removal from storage. This eliminates extra scanning or manual on-screen confirmation, both freeing up workers' hands and speeding up the whole process.

Assembly / Final Assembly
These glasses are great for displaying simple schematics, videos or animations that can lead a worker through assembly step-by-step. This lets you speed up the training process and assign even complex final assembly jobs to less experienced workers.
Picking goods
In WMS solutions, it's common for a mobile-terminal app to inform the operator on which article they should take and where they should relocate it. But this means the worker must constantly monitor the display, their own position, and the warehoused goods. Putting the needed information right before their eyes makes the process more efficient.
Quality control features still limited to certain cases
These glasses contain a 5Mpx camera. For now, it doesn't offer detailed resolution, but all the same, certain kinds of quality control can still be performed with it. This mainly depends on whether we're talking about taking pictures during the check itself, or using simple image recognition to double-check, for example, whether a product has been fitted with certain components correctly.
Remote support
Another area where you can harness this camera (but could use a terminal with a GSM module too) is remote support. If needed, it lets you provide field support for a customer or a technician. It's easy to see what their glasses are seeing, so you can handle the situation faster. No matter if that means fixing a defect, doing maintenance, or aiding project implementation.
Where can you try the HD4000?
You have an exclusive chance to try out these new AR glasses from Zebra Technologies right at Aimtec – or you can call to arrange a presentation at your company. Our developers have readied several demos that show off the HD4000's potential, so now all that's left is to join up and envision where AR will make sense and save labour for you and your workforce. Our take? We clearly recommend the new HD4000. It's the right choice if you want to try the latest technologies and keep pace with new trends.
Share article
Top stories from logistics, production and IT.
Subscribe to Aimtec Insights
By registering, you agree to the processing of your personal data by Aimtec as described in the Privacy policy.
Get top stories and articles
from Logistics, Production and IT.
Subscribe to Aimtec Insights
By registering, you agree to the processing of your personal data by Aimtec as described in the Privacy policy.
Related stories