TAL 2021: The topic for automotive logistics in 2021 will be finding a balance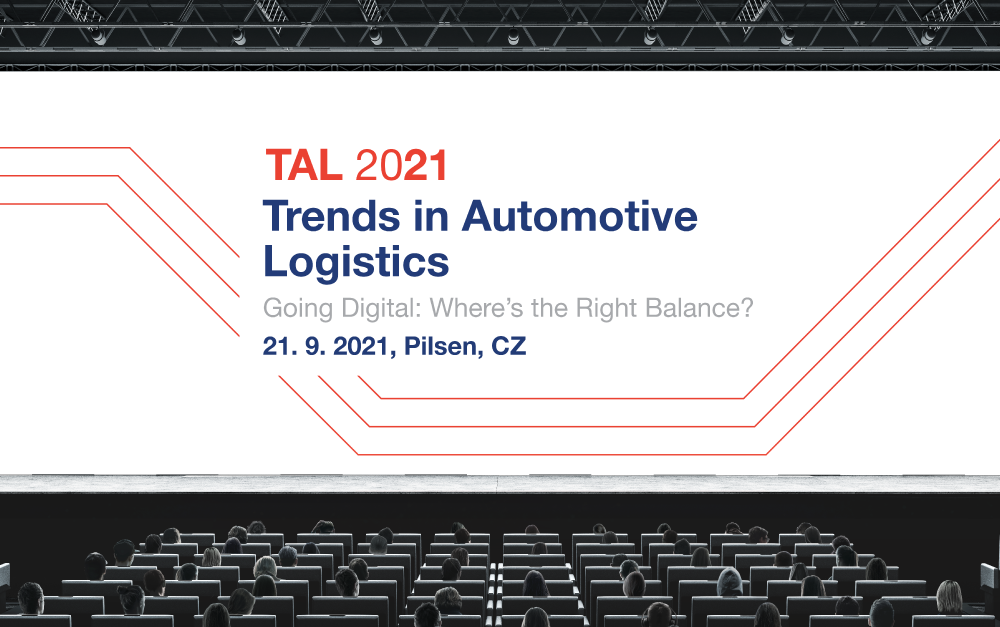 Audi, BMW Group, ŠKODA AUTO, ZF Friedrichshafen, Volkswagen, Eissmann Group Automotive – past attendees at Trends in Automotive Logistics (TAL) have had a chance to hear experiences, case studies and inspiration from the biggest players in automotive, as well as dozens of others. Last February, TAL's 20th anniversary lured in nearly 300 attendees to Pilsen from around the country and the world, and the feedback says they were satisfied. We're preparing inspiration this year as well – all the best from logistics and automotive. We see the shift to an autumn timing, on 21 September 2021, as a chance to once again meet in Pilsen personally, and thus to tie back in to past years' successes. We spoke with Aimtec's Chairman of the Board Roman Žák about what awaits you this year.
Every TAL brings its own topic – what will this year's be?
While thinking about the topic for this conference, we realised that when we're planning and executing logistics projects (and more), we often have to balance two opposites in our solutions. Which work will we leave to machines, and which to humans? How flexible should the company standard be? Do we want the work to aid both our finances and the planet? How can we work well while still living fully? In our opinion, the key to success and to sustainable development is to indeed find a balance between the available alternatives. That's why this year's topic is "Going Digital: Where's the Right Balance?". We and our speakers will all be seeking this precious balance.
Can you touch on the programme a bit more?
Our preparations are still in high gear, but I can already reveal that we'll once again be peeking under the hood of the major players, presenting truly fantastic technology and hearing unique speakers. For example Tolga Özkundakci, Vice President for IT and Systems at IAC Group, has confirmed his participation, and the dynamic idealworks – a new BMW spin-off that stirred up the logistics waters last year – will appear on our stage. I am pleased to be able to state that in its twenty years of existence this conference has earned a great reputation, thanks to which we're able to provide great content for our audiences and present attractive partners. In recent years, a growing share of foreign guests has been coming to TAL; some are presenters, some are partners and some are the audience. In my opinion, this greatly enriches the event and the networking as well.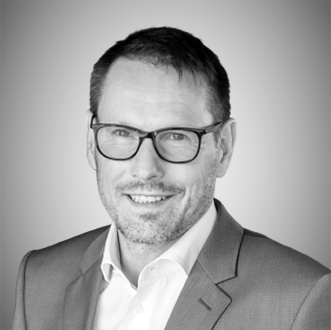 The key to success and to sustainable development is to indeed find a balance between the available alternatives. That's why this year's topic is "Going Digital: Where's the Right Balance?".
The global situation is still fairly unstable; what's your plan for the case where meeting in person won't be possible?
We are optimists, but as you say, this variant needs to be kept in mind too. We see the speaking programme as only one part of the event overall. Getting to know interesting people, sharing contacts and experience, founding partnerships and friendships, developing business opportunities – all of these are reasons why both we and most participants attend these conferences. And meanwhile this is, for now, an impossible task for online or hybrid events. People do want to meet up, and I believe they will want to meet up. And I'll be glad to wait it out for that. So if they can't safely meet up in September, then we'll opt for waiting, as they say, for better days.
Which year's TAL has stayed on your thoughts the most, and why?
For several reasons, it just happens to be last year's – it took place just before the pandemic (just a few weeks later, a meeting like this would have been entirely impossible), it was TAL's celebratory 20th year, and we had a chance to present a truly unique speaker line-up. I also enjoy my memories of the years when we took the conference participants out for culture – over to the Dejvice Theatre, for example. Today, we wouldn't even all fit in that theatre, and so we supplement our programmes with attractive performers directly on-site. In past years, for example, Lenny and Tonya Graves have sung for us, and Terezie Kovalová has performed as well. TAL's fairly formal atmosphere is also professionally "broken up" by the remarkable Tomáš Měcháček, who traditionally accompanies its programme, and to whom we're looking forward this year too.
What are you personally looking forward to the most at TAL 2021?
Honestly, besides the speaking programme I mentioned, I'm most looking forward to the new faces. And to meeting our customers and partners in business in-person after a long pause.
Share article
Top stories from logistics, production and IT.
Subscribe to Aimtec Insights
By registering, you agree to the processing of your personal data by Aimtec as described in the Privacy policy.
Get top stories and articles
from Logistics, Production and IT.
Subscribe to Aimtec Insights
By registering, you agree to the processing of your personal data by Aimtec as described in the Privacy policy.
Related stories