Sequencing Is the Trend for Today. What about Tomorrow?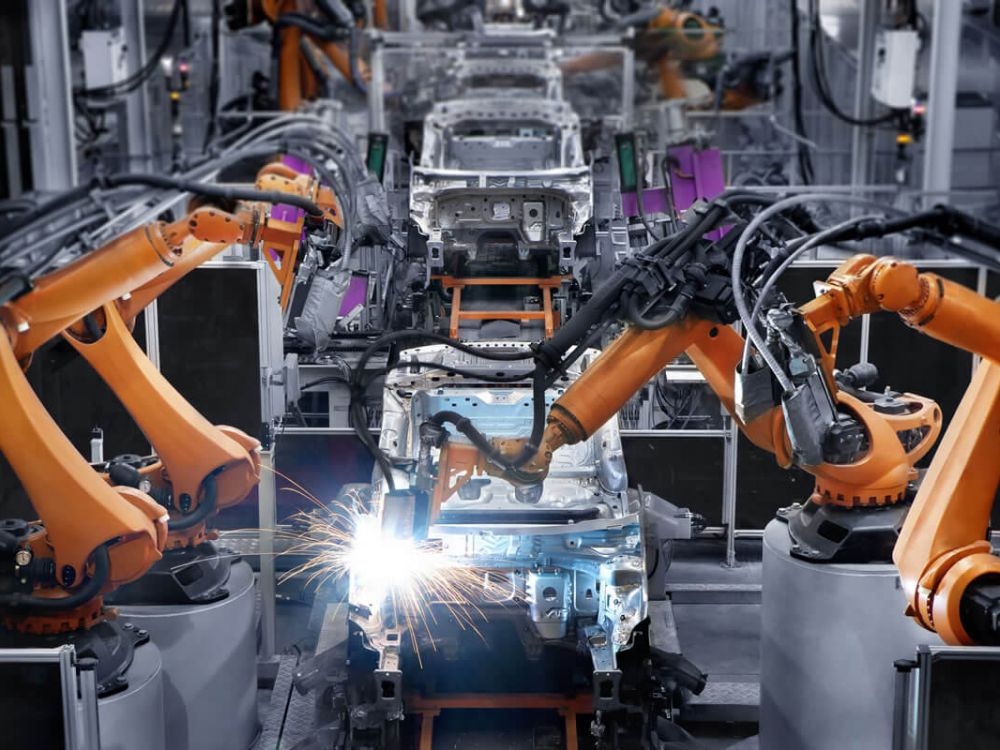 Each new car model brings an increase in the number of suppliers and parts swept up in sequential delivery to the assembly line at cars' end-manufacturers. The reason here lies in rising vehicle variability and component complexity. Automobiles contain more and more electronics and active safety elements every day. What does this mean for suppliers?
The supplier must know how to manufacture the same part in many different versions. In different colours and shades, and with different surface materials, furnishings and electronics. There are so many variants that they cannot all be produced for the warehouse – they need to be literally made to order. In this specific case, that "order" is a detailed part specification for a specific automobile. That means the production or assembly of parts in the same sequence as the cars on the automotive manufacturer's line will be produced.
The production line sets the rules
Manufacturing in which multiple product variants alternate at each work site demands enormous precision and perfection. Furthermore, the customer – the automotive manufacturer – demands detailed information in electronic form regarding each part's production; it wants to have the option to inspect the part's genealogy at any time and to see when it was made, who worked on its production, from what components it was assembled, what serial numbers its key components had, what temperatures, pressures, and times were set during its production, what tightening torques were used, what the measurement results were at quality-control sites, how the e-check turned out and what the visual camera test looked like. This kind of production cannot be controlled and monitored without a computer system.
What must a computer system that controls sequence production be able to do?
This type of system processes sequence orders, which arrive in the form of EDI messages. Rather than each being in a single message, these orders tend to be spread out over several messages. From the original part specification, on through changes to it, out to the final confirmation and the determination of the sequence and precise time of delivery. The part specification usually is not set clearly by a single code, but rather needs to be assembled from a combination of main components and car properties, thus composing a production process and a bill of materials. The interim output here is a detailed production plan for pre-production, pre-assembly and the assembly line. Because it is detailed, it includes the sequence and times for the orders and their operations at all work sites, including their component tasks, for each operation.
Based on this plan the system controls, monitors, and verifies production at the assembly lines all the way up to the product's placement into the shipping container and even the sequence in which the containers are placed into the semitrailer. It also checks the quantities of pre-ordered and purchased components. Further, it controls the loading of components onto individual work sites, navigates warehouse staff via Pick by Light and double-checks their work via barcode scanning or RFID chips. The system also controls manufacturing equipment via machines' PLC computers. It hands the needed parameters to a machine and sends it a command to perform an operation, or does the opposite, stopping the machine until all required tasks and values are fulfilled. It guides the operator at their site and determines for them, on the display, the sequence of the tasks that they should perform before pressing is complete. The system monitors all tasks and saves their results and parameters for traceability purposes. In this kind of computer system, enormous demands are placed on configurability and flexibility. It must be made up of building blocks that can be adapted easily, quickly and precisely to every single site. In short, a MOM system – Manufacturing Operations Management.
Share article
Top stories from logistics, production and IT.
Subscribe to Aimtec Insights
By registering, you agree to the processing of your personal data by Aimtec as described in the Privacy policy.
Get top stories and articles
from Logistics, Production and IT.
Subscribe to Aimtec Insights
By registering, you agree to the processing of your personal data by Aimtec as described in the Privacy policy.
Related stories