It Resists the Rain, Dust and Heat. and Your Business May Well Find It Irresistible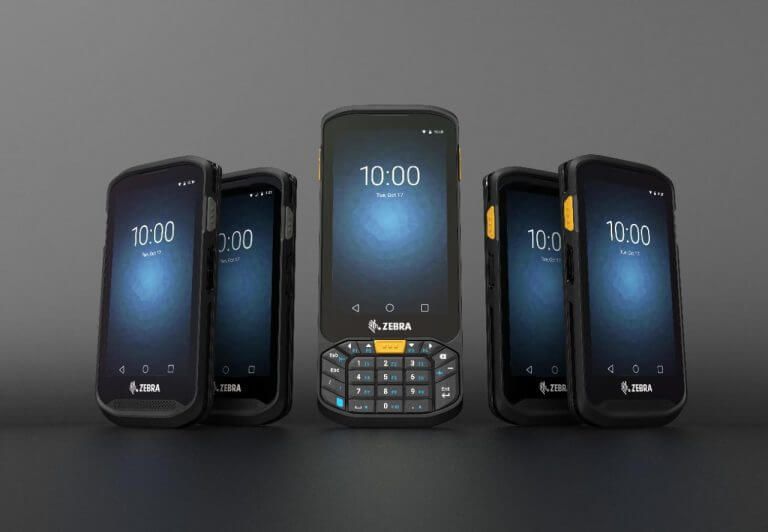 The barcode. That simple yet ingenious idea from Joe Woodland, first tried out in practice back in 1974, simplifies our lives every day. From barcoded chewing gum – the first thing to be labelled with it – we've reached a point where practically all the goods we buy have these unique codes made of lines and numbers.
Moving from here to the places where these goods are actually made, sorted and distributed – manufacturing and logistics halls – we find ourselves in a world where barcodes are simply indispensable. There are lots of barcode-reading terminals out there. And some of them can do other things too. But recently a new little helper has entered the market that easily beats out larger and usually more expensive competing readers. And not just in its price… It has its advantages over smartphones, which are an occasional choice here. By the way, has your phone ever fallen onto a concrete floor?
At first sight, you might mistake the new TC20 mobile computer from Zebra Technologies for a smartphone. But instead, it's a smart tool that will help you e.g. store and track the goods at your warehouses and collect field data. The TC20 is an extremely sturdy device that will go where smartphones fear to tread – places full of dust, rain or frost. With its built-in camera, you can quickly take pictures of things like damaged packages during receipt. And naturally its 2D imager can scan barcodes as well. What's also a natural for the TC20 is a long battery life. And versatility – for example, you can use it as a walkie-talkie. It's networkable over WiFi and Bluetooth. Also, the TC20 is Android-compatible. In short, this tool can save you a lot of time and money. Interested in learning how it can be put to work for you? Contact Antonín Steinberger: antonin.steinberger@aimtecglobal.com.
Share article
Top stories from logistics, production and IT.
Subscribe to Aimtec Insights
By registering, you agree to the processing of your personal data by Aimtec as described in the Privacy policy.
Get top stories and articles
from Logistics, Production and IT.
Subscribe to Aimtec Insights
By registering, you agree to the processing of your personal data by Aimtec as described in the Privacy policy.
Related stories