Is It Possible to Have a Stable, yet Agile It Infrastructure? Bimodal Architecture Is the Answer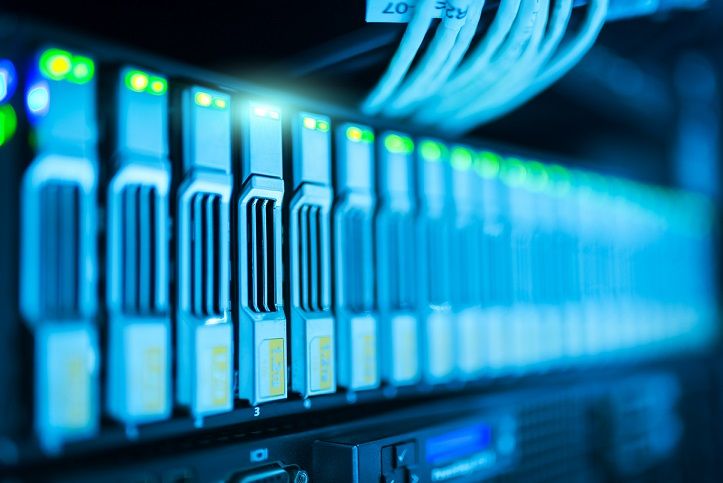 Digital world of nowadays brings increasingly pressing and more often demands placed on enterprise IT departments. But how shall an IT satisfy all, moreover in an extremely short time with a reasonable effort? How to open oneself to a company, yet not to lose control? Much discussed term, being very frequent in professional circles today, is the bimodal IT.
The Gartner company is coming to the market with it. It defines the bimodal IT as an organizational model, covering two views on IT environment. The first one is the traditional mode, with focus on security and accuracy of IT systems. The other view is exploratory and non-linear, with accent on agility and speed. Bimodal architecture enables IT departments to adapt to the speed of changes, taking place in another areas of business. It brings space for innovations, and weakens differences between physical and digital world.
Bimodal SW architecture
The Gartner company has prepared a view on the bimodal software architecture, which divides systems into three layers. Application of particular systems depends on given company areas – how quickly they develop, how necessary the changes and innovations are, and whether they consider implementation of new solutions. From the IT point of view, every business area should have its possibility of development with its specific dynamics.
Systems of record
This group includes stable and robust ERP systems, built and developed by companies for several years. It is a standard, where you cannot expect any uniqueness. For example, such systems are suitable for the basic administration of production data, assembly, budget management, or financial reporting.
Systems of differentiation
They include WMS, APS, MES, QMS, JIT/JIS, WebEDI, attendance and other specific systems. Based on their implementation, companies reach significant competitive advantages. For example, they can be used for advanced management of internal logistics and quality, sub-contracted production, or management of in-progress production stock.
Systems of innovation
They involve agile approach, when companies want to experiment, and they test various options and applications available on the market, or tailor-made ones based on specific innovative requirement. In case they do not prove, or cease to be suitable, they can be replaced simply and quickly. From the view of particular company areas, they include product design, applications for taking correct measures, or recording and processing incidents, new experimental processes in logistics, support and service for customers. In these areas, fast innovations are required, when you always need to offer external or internal customers with something new. Currently, an investigation has shown the Systems of Record take 90 percent of the total IT budget, while the Systems of Differentiation take 9 percent, and Systems of Innovation take one percent. It is estimated the percent distribution might be much more even in five years – 50, 35, and 15 percent.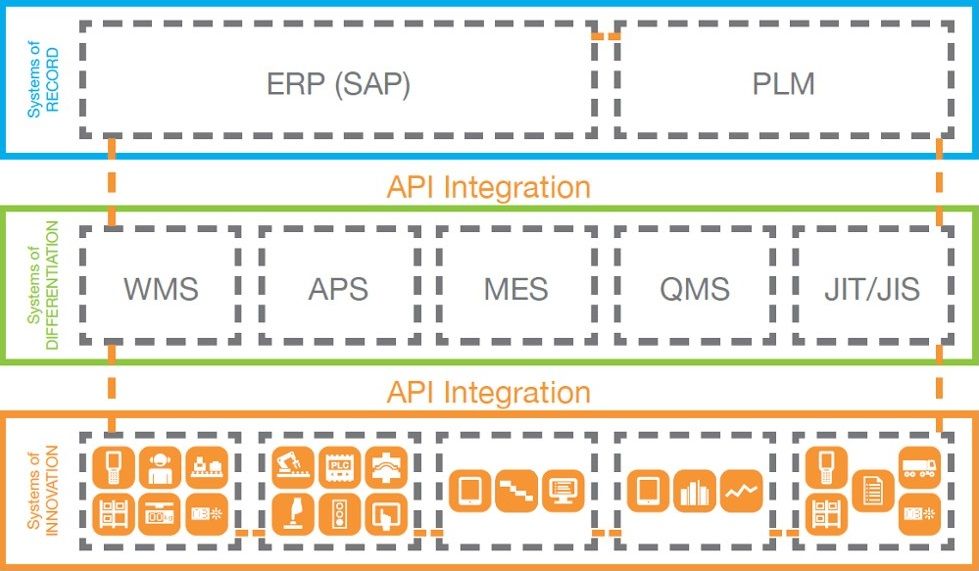 Bimodal SW architecture
Main benefits of bimodal IT infrastructure:
Reduction of costs and significant growth of flexibility in the IT area.

Availability of many simple applications and services.

Satisfaction of both complex and simple integration requirements.

Creation of strategies at global level, tactical tasks at local level.
In case the company decides for the bimodal approach in IT, there is a question of the integration of particular layers. By creating the API interface (Application Programming Interface), integration can be provided at all levels. The AIMTEC company helps its customers with the integration on the API-led connectivity principle, using products by the Mulesoft company.
Share article
Top stories from logistics, production and IT.
Subscribe to Aimtec Insights
By registering, you agree to the processing of your personal data by Aimtec as described in the Privacy policy.
Get top stories and articles
from Logistics, Production and IT.
Subscribe to Aimtec Insights
By registering, you agree to the processing of your personal data by Aimtec as described in the Privacy policy.
Related stories