Enjoy Your Sleep. We'll Protect Your Dreams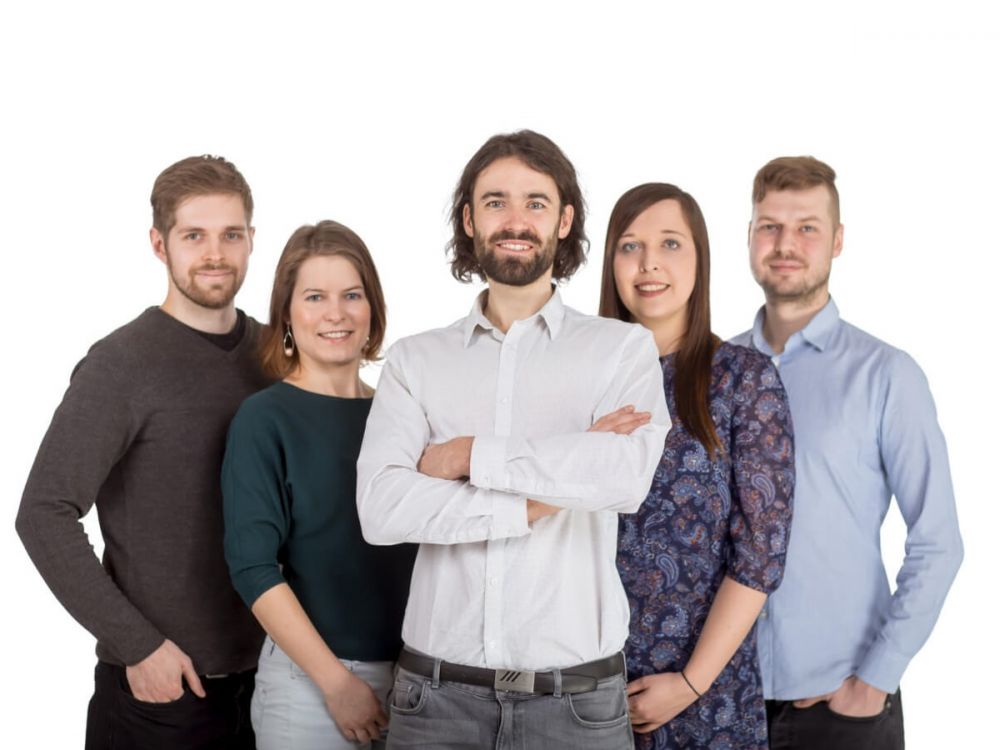 We doubt you'll find anyone who'd challenge the statement that in our age of deep interconnection among industry's manufacturing sectors, end-customer support for software is a thoroughly critical and indispensable service. Especially in recent years, when the old saw that "time is money" has taken on realer-than-real contours. Thanks to this, growing demands are placed on the support, and our goal is to offer you more than the expected standard.
There's 24/7, and then there's 24/7
Just about every responsible company offers some form of "24/7" support for its products. But you won't always truly find support 24 hours a day behind this support. There's a major difference between the customer line just receiving and registering a critical request outside working hours, or maximally striving, if needed, to resolve the problem as soon as possible.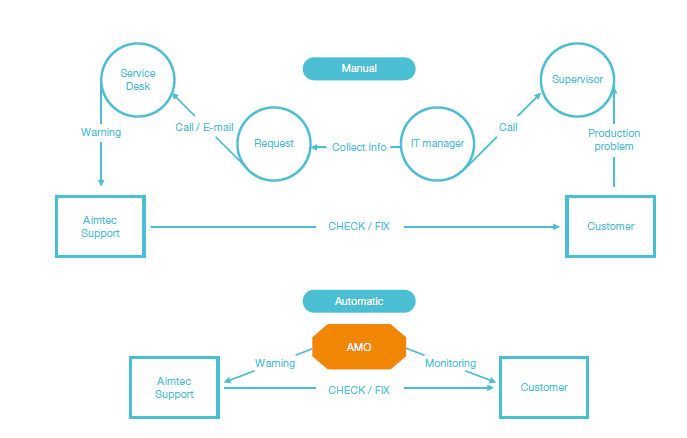 Difference between standard request processing and automated monitoring.
It all began with our search for a proper tool for monitoring our own services. The time-tested Zabbix proved itself the best choice. It has a very good name on the international IT scene and meets all of the corporations' strict demands. Initially, we integrated it into our internal servers, and once it had proven itself, we decided to also use it for monitoring our own cloud product, ClouEDI. But we do have to note that, while it's a reliable monitoring tool, it's nevertheless utterly essential to know precisely which services you wish to monitor and set custom parameters so that you'll have enough time to react when a problem is approaching. Since we develop all our products ourselves, this did not present a problem.
After our positive experiences, we became aware of the entire service's giant potential and decided to deploy Zabbix within on-premise installations of our DCIx product. Every monitoring installation undergoes a thorough testing phase wherein individual warning triggers are configured; these notify all preselected recipients (and above all our Help Desk) of problems in time, using a suitably chosen form of communication. Nearly anything can be monitored – from the behaviour and responses of an application or database itself (e.g. through the loads for individual system elements) to the statuses of the running processes and services that ensure its correct operation to physical factors such as a given location's humidity and temperature. Naturally, automated monitoring also has its own checkup mechanism, based on regular data exchanges with our own internal server.
In combination with our support team's professionalism, automated monitoring can be among the pillars of correct operations for your manufacturing and logistics, and can even reach beyond our products' boundaries. AMO increases a system's overall resistance to downtimes and is one more good tool for keeping your services highly reliable. So don't let nightmares about bug-fueled downtimes disturb your sleep at night – leave your systems' supervision to us.
Share article
Top stories from logistics, production and IT.
Subscribe to Aimtec Insights
By registering, you agree to the processing of your personal data by Aimtec as described in the Privacy policy.
Get top stories and articles
from Logistics, Production and IT.
Subscribe to Aimtec Insights
By registering, you agree to the processing of your personal data by Aimtec as described in the Privacy policy.
Related stories