We learned while doing – and always valuing decency and good relationships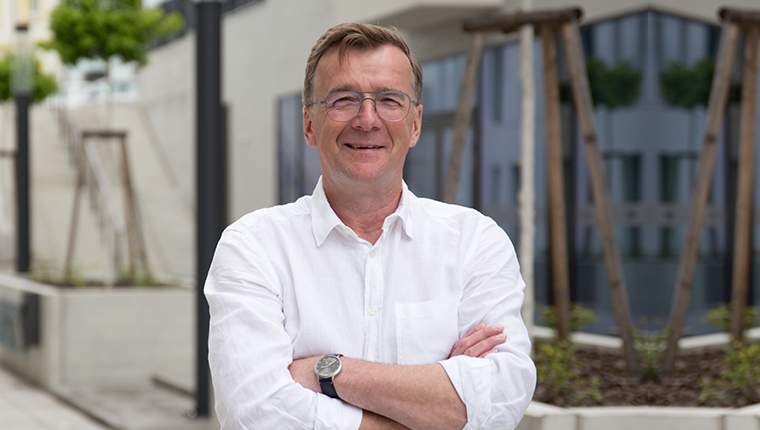 Aimtec is celebrating its 25th birthday. That's why we couldn't resist asking its co-founder Jaroslav Follprecht what has changed and what events most strongly shaped the company – but also how hard it is and has been to find work-life balance.
Tell me how Aimtec is unique for you. Has your perception of it changed over the years?
It hasn't changed for me. It's still all about regard for basic values, like respect among colleagues – in short, a polite and pleasant atmosphere. In this day and age this can be quite rare, but I think that at Aimtec, we're managing.
What's the next planned milestone for Aimtec's development?
We're working on many changes, but I see this as more of a natural development and a reaction to trends in the field, technological development and the market. The cloud is one example. It's a hot topic in all our divisions. This also concerns every phase of delivery – from sales to execution to customer-system support – and it means a real change in people's thinking. We're also preparing our internal support systems so that, using cloud systems, we can give customers access to them and raise our delivery quality to the next level.
At Aimtec what's important for us is a spirit of innovation and sufficient room to adapt to the market and its needs.
Before founding Aimtec with Roman Žák, you left a major firm, which bothered you with its rigidity. Today Aimtec has 200 people and a global reach... Have you had to make compromises here?
Back then we worked for a European firm with about 300 people, and it was bought off by a multinational with over 70,000 employees worldwide. It's logical that for this colossus, some "inflexibility" in decisions and an impersonal approach in relationships are natural. The inability to give customers sought-out solutions that would bring them true added value and to fully harness human potential was among the main reasons why we chose our own road.
For many people order and rules fall under rigidity, but those are unavoidable – in part due to our line of business. A punk company would never hold up in the professional world of automotive suppliers with its clear and strict standards. At Aimtec what's important for us is a spirit of innovation and sufficient room to adapt to the market and its needs, along with an effort to preserve our human side, enable employees to find fulfilment and care for good interpersonal relationships.

What would you note as the milestones where Aimtec grew up the most or learned helpful things?
The first one awaited us right at our founding. We weren't aware that two company cultures joined Aimtec's original seven founders. Roman and I went into it with the goal of founding a prime company oriented on bringing customers the highest quality from the world of IT. We rejected bribes and opportunism. But we ran headfirst into another of the owners whose view differed and who brought us projects below our standard. We then told ourselves: we don't need this, and we don't want to betray our values right from the start. So we decided to part ways with certain colleagues and then shape the company as suited us.
Another milestone came in 2000 with the "millennium problem." This was about how on those computers where the year – back then – was only identified via two digits, the year 99 was immediately followed by the year 00 – that is, the year 1900. Nobody knew what would happen, whether planes would crash, cars would stop driving… We expected this situation in IT would bring us many new opportunities, but everyone got scared, and development business practically froze. Aimtec stood before bankruptcy. We were four owners back then, and the other two proposed shutting down. But that seemed a shame to Roman and me, so we decided we'd do everything to survive. It paid off; we made it through that impasse.
The crisis in automotive in 2009 pushed us ahead even further. It dawned on us we'd have to transform the company so as to "become secure" and look more to the future, plan and focus on profit. That's what healthy companies do.
---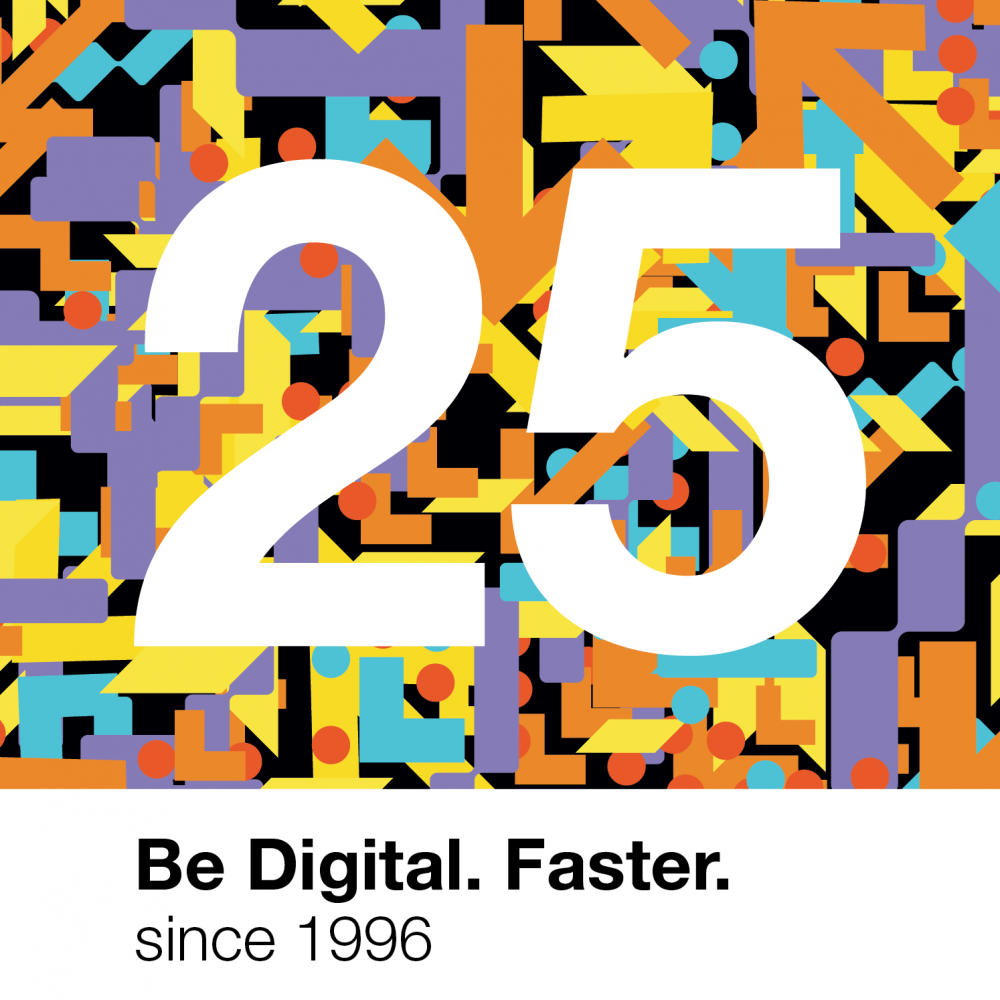 ---
How have Aimtec's operations changed? Surely there are many decisions around shaping strategy – affecting customers as well.
Definitely. They include for example a change to our business process and a focus transition from independent companies to corporations and groups. The goal for this kind of firm, especially among automotive suppliers, is process standardisation throughout the company. We utilised that and fine-tuned our delivery methods so that after a successful pilot project, we could "roll out" standards from headquarters into branches while keeping the flexibility of their added-value processes. However, that meant a change to Aimtec's operations, from marketing to the sales department all the way to deliveries and client support.
Would you place the coronavirus pandemic among the things that have influenced Aimtec?
Yes, for both good and ill. Since Aimtec has been built from the start with the goal of maximising the use of modern technologies as a "paperless company" where employees could work from anywhere, we were fortunately prepared for the shift to work from home. We were able to deliver some portion of our projects remotely even before the coronavirus. However, the pandemic has enabled us to deliver projects without any physical presence, as we did in a recent delivery to South Africa. I see the shift started by the pandemic in how online access has begun to be routine for everyone. I can't imagine having arranged online meetings two years ago with for example a plant manager in Germany. But today this is common. Naturally, Aimtec was negatively affected by not being able to meet each other, which has always been fundamental for us. Training young colleagues remotely ranges from difficult to impossible. Delivery efficiency drops. Collective creativity vanishes.
---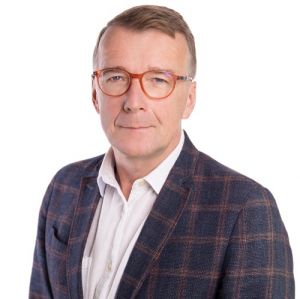 Jaroslav Follprecht
CEO, Aimtec
is Aimtec's Managing Director and the Vice-Chairman of the Board. He co-founded Aimtec in 1996 along with Roman Žák. Today they both lead this company with a global reach that has roughly 200 employees and revenue of over CZK 350 million. He graduated from the University of West Bohemia in Pilsen, majoring in electronic computers and control systems. In his free time he likes to head out and ride a snowboard or scooter.
---
In light of all we've mentioned – what would you advise to rising young entrepreneurs who are considering founding their own company?
It's important to say what kind of company you really want. In our time we learned as we went; nobody had any guides to help us solve our problems. We shaped Aimtec based on how we saw things at the time. On how it should stand on values and long-term effort. It's true we didn't think back then we would one day be celebrating 25 years of Aimtec. But I do see that today companies often launch with the goal of a good exit. Entirely different rules apply then. In any case, you need to endure and embrace risks.
And one last, rather "soft" question. How well have you balanced work and life during these 25 years?
Both Roman and I are control freaks when it comes to keeping our personal lives organised. Our approach can be summarised into a few simple rules. Write down everything important in life at the professional and personal levels, then divide time and interest evenly between them. Yes, it may sometimes seem unpleasant, and it sometimes must be forced. But we have to consider how, when one thing vanishes, we need others left to lean on. That's why we must give time to it all. This can be learned.
Share article
Top stories from logistics, production and IT.
Subscribe to Aimtec Insights
By registering, you agree to the processing of your personal data by Aimtec as described in the Privacy policy.
Get top stories and articles
from Logistics, Production and IT.
Subscribe to Aimtec Insights
By registering, you agree to the processing of your personal data by Aimtec as described in the Privacy policy.
Related stories