When EDI migration means a real upgrade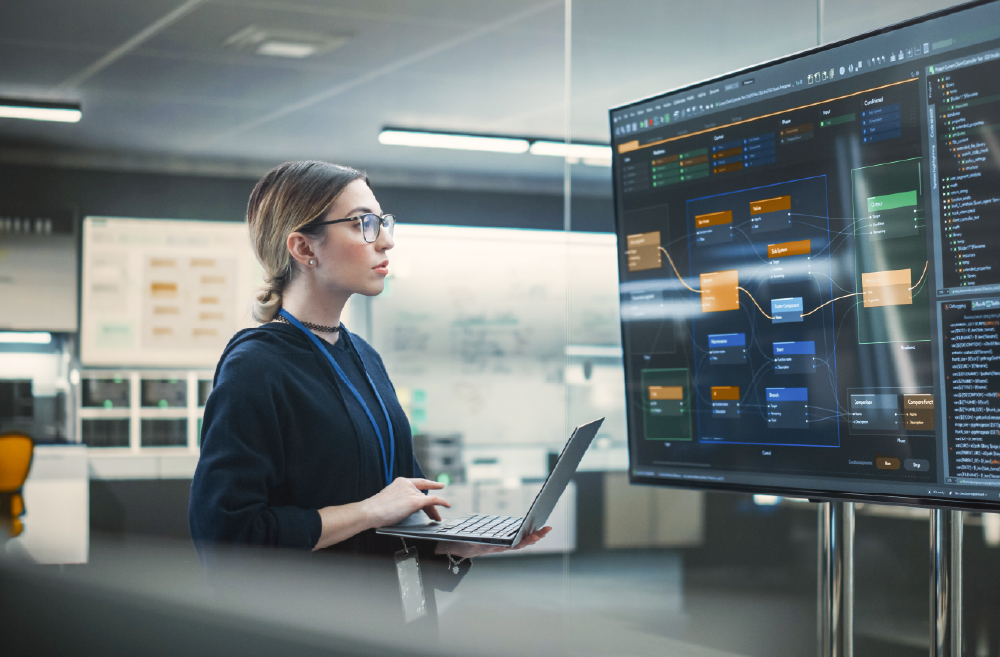 Few things inspire more dread in the imagination of IT department heads than EDI migration. Even for mid-sized companies, the EDI process catalogue contains a large number of items and gigabytes of data, so it's no wonder that managers put off the crucial decision to initiate such an operation on the fly. But in companies where they have made the commitment, moving from a legacy system to the new solution has provided strategic benefits.
Electronic data interchange is a key tool in many industries. It has long been the standard in the automotive industry, and anyone who wants to succeed in this business must get EDI right. Managers responsible for IT know that it's a critical system, so they have natural concerns about any interference - no one wants to deal with defect charges from major car companies just because they've embarked on an upgrade that didn't go as planned. This why companies often stay with outdated, obsolete systems under the motto "If it ain't broke, don't fix it", and their CIOs focus on more pressing problems.
Clean data without skeletons
Another source of concern may be skeletons in the closet. If the system is not continuously maintained, after years of seemingly trouble-free operation, many problems can arise during migration, resulting in defect charges from clients due to EDI errors. A defect charge will be the logical result of most errors that can occur during migration. That's why every single migration process needs to be tested, which is time-consuming, but the time investment is definitely worth it.
If the migration is not carried out by the company itself but by an external supplier, the cooperation of the internal IT team is necessary.
"The cooperation of the internal team or key people is essential. We need the synergy to know the follow-up processes, the details of the things behind the scenes, the details of the things that are not documented. At the same time, we need to know what is important and urgent, which customers are critical... In short, we need synergy because of knowledge of their business."
Marek Šabatka, Business Development Manager, Aimtec
Once the competencies and responsibilities are configured correctly, EDI migration represents a minimum amount of work for the company, according to Šabatka. The provider should first draft a thorough analysis detailing the processes and risks to ensure that the migration does not turn into a costly nightmare. After the analysis has been evaluated, the OMA (Onboarding Messages Analyzer) tool developed by Aimtec comes into play, which can extract and sort all the data from the archive. "The result is an analysis of message content, identification of message pairs and identification of process types. Using tools such as OMA, we are able to significantly speed up migration, reduce errors and also reduce project costs," explains Jan Stočes, Cloud Services Director at Aimtec.
SAP? No worries!
The company's IT team itself then has its hands free, as the provider takes care of all infrastructure, partner setup, troubleshooting and support. As an EDI specialist, it covers all current requirements in this area and prepares for future ones. It is already implementing some of the future technologies, including EDI integration with the next generation of the SAP S4/HANA ERP system. Aimtec is a long-standing partner of SAP and has a team of specialists in this system, so there is no need to worry about interference with this "central nervous system". From the client's point of view, working with such a partner saves the time and money that would be spent working with two suppliers.
In the case of integration to SAP ERP, Aimtec uses its expertise and competence in both SAP and EDI to ensure the correct setup in these systems. Neither the version of SAP ERP nor the various OEM concepts play a role; the specialists will ensure the correct settings in both systems and take care of meeting customer requirements.
Return - satisfaction
Companies that have embarked on EDI migration handled by Aimtec know that the investment has paid off. These include, for example, prominent auto parts suppliers such as SFC, SIGIT, RAPA, Alfmeier and Sodecia. "These references are more proof that the decision to embark on migration is the right one. But you need to choose a competent partner. In Aimtec, the client gets a partner who values flexibility, standardization and agility. That is, the ability to learn and respond to market developments, to maintain high quality efficiently wherever and whenever, and to act quickly because time is of the essence," adds Šabatka.


---
Which way to EDI? We'll be your guide.
Do you dream about error-free and effective communication with your customers and suppliers? We can help you.


>> Schedule a non-binding consultation with our expert.

Marek Šabatka
---
Share article
Top stories from logistics, production and IT.
Subscribe to Aimtec Insights
By registering, you agree to the processing of your personal data by Aimtec as described in the Privacy policy.
Get top stories and articles
from Logistics, Production and IT.
Subscribe to Aimtec Insights
By registering, you agree to the processing of your personal data by Aimtec as described in the Privacy policy.
Related stories