A Brave New World in Automotive Logistics: Robert Cameron's Presentation at TAL2023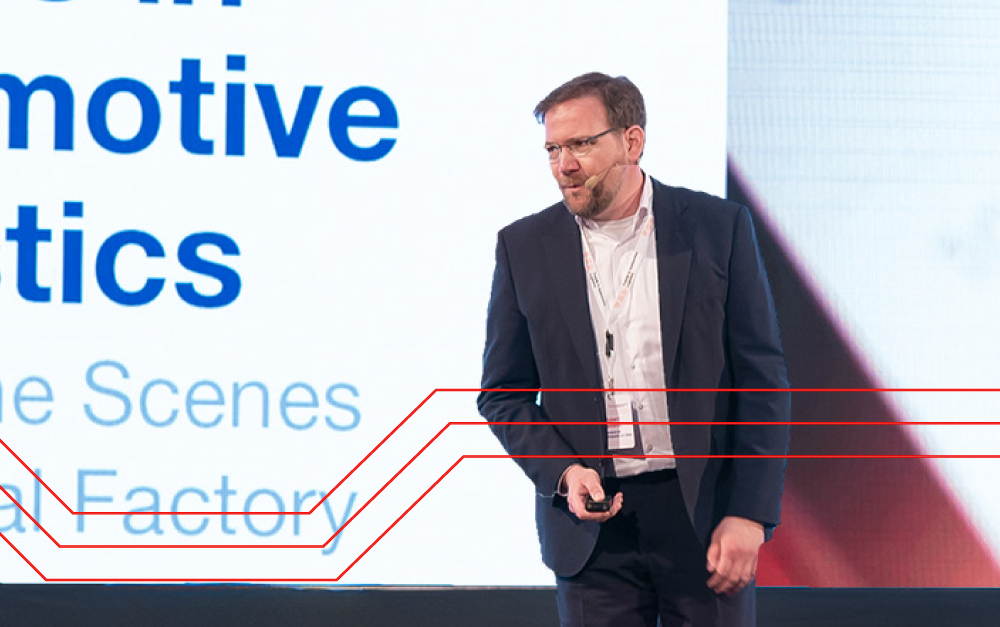 Face-to-face with a changed reality in the automotive supply chain. Step into the future of automotive logistics with Robert Cameron, Head of Production, Logistics, and Aftermarket Department at the German Association of the Automotive Industry (VDA). As a renowned industry expert, Cameron brings over 20 years of experience to the forefront, including his vital role in standardising processes for the European automotive supply chain.
Join Cameron at the Trends in Automotive Logistics (TAL) 2023 conference and watch the recording where he unveils the transformed reality of the automotive supply chain.
Over the past two years, this dynamic industry has faced unprecedented challenges, surpassing anything experienced in the preceding fifty years. With this in mind, Cameron tackles the pressing question: What principles must we shed, and how can logistics managers effectively navigate these uncharted waters? Don't miss this opportunity to gain insights from Robert Cameron's presentation at TAL2023.
During his presentation, Cameron delves into the ACE trends that are revolutionising the automotive industry—autonomous, connected, and electric vehicles.
Discover how the industry is facing a crucial challenge: attracting people.
Find out what skills we need to develop in this transformation. With electrification on the rise, the industrialisation process for new battery cells is uncharted territory.
Explore the demand for European battery production and the extreme shortage of semiconductors, a key component in vehicle manufacturing.
Witness the changing workforce dynamics and the need to bridge the generation gap.
But it's not all challenges and uncertainties. Cameron highlights the positive strides made in supply chain processes and emphasizes the need for immediate action within the next seven years.
The focus should be on effectiveness, not elegance, in supply chain processes. While globalisation is not inherently wrong, it has been taken too seriously.
Share article
Top stories from logistics, production and IT.
Subscribe to Aimtec Insights
By registering, you agree to the processing of your personal data by Aimtec as described in the Privacy policy.
Get top stories and articles
from Logistics, Production and IT.
Subscribe to Aimtec Insights
By registering, you agree to the processing of your personal data by Aimtec as described in the Privacy policy.
Related stories