The three most common mistakes when choosing a WMS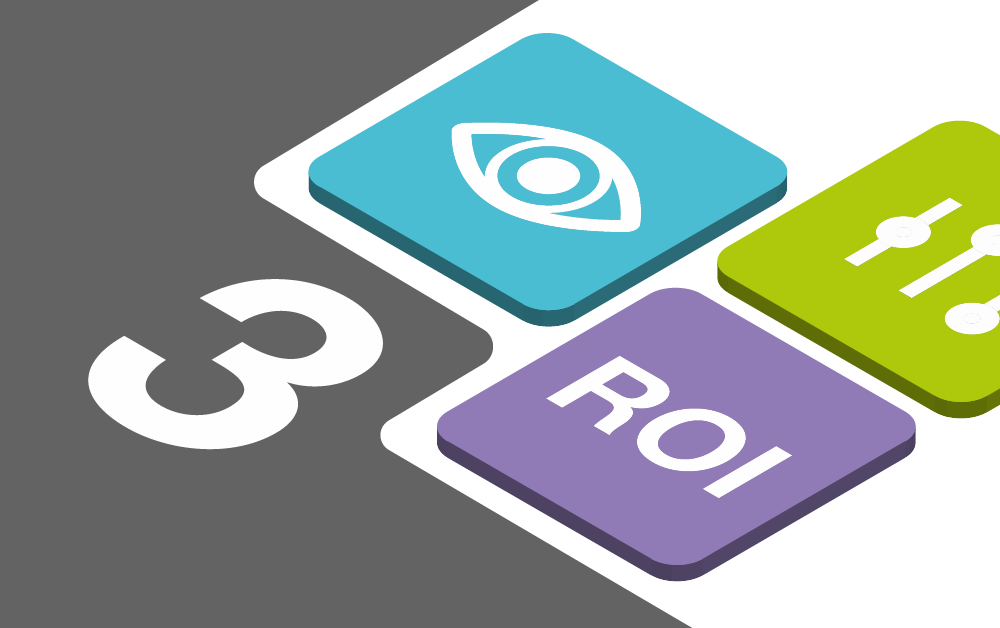 A Warehouse Management System is capable of controlling processes throughout the whole warehouse, making it the first choice for internal logistics. The latest study by the SKLAD association has shown that an unbelievable 53% of Czech logistics companies want to invest in a WMS over the next year. Are you among them? Then make sure that while you're choosing, you're not making any of these mistakes that can endanger the whole project's success!
Mistake #1: You don't think through the ROI
You're prepared. You know the benefits a Warehouse Management System can bring. You know it can both save valuable warehouse-worker time and help you to more easily acquire and visualise information on every event in your internal logistics. But have you laid down how you'll quantify the benefits of your WMS? A clearly defined ROI will ease the whole course of your project's implementation and its subsequent evaluation. Let's look at everything that can be included into ROI and what categories it pays to monitor.
a)
Calculable ROI (hard benefits)
cost of labour (restructuring of job positions, shifting of employees)
time savings = increased efficiency for workers' labour (time seeking each item, resulting decrease in costs for processing goods units)
how efficiently each warehouse position can be used (double-deep, merging of unfilled positions)
savings on fines incurred due to errors
b)
Hard-to-measure benefits after the system's deployment
increase in the transparency of warehouse processes and data (real-time checking)
decreased employee turnover (decreased training costs, increased efficiency)
cooperation within the team
During ROI planning, you'll also need to think about the subsequent benefits of the WMS and, if appropriate, to count the expected time savings and efficiency boost into the ROI.
The most appropriate picking path
Since the system optimises pathing based on the available data, it can propose the ideal route – the one saving the most time and offering the best follow-on for dependent supplementary processes, inside and outside the warehouse. 
Speeding up outbound and inbound processes
The system ensures that goods are in the right place at the right time for pickup and transfer – everything works smoothly, with no confused searching for lost orders and misidentified positions. 
Reduction to error rate = elimination of fines
One of the most common causes of human error in warehousing and logistics is non-standard processes. The automation brought in by a WMS means a significant decrease in the number of manual processes – both speed and efficiency are increased. Checkpoints ensure a smooth flow of goods without major risks. 
A chance to integrate the supply chain If you're looking for a way to better connect with your suppliers, a WMS brings an answer. And your ROI calculations will be able to include e.g. the benefits of knowing the status of your suppliers' warehouses and reducing your own warehousing costs. After all, with a firm idea of the stock levels at your suppliers, you can make do with significantly lower levels of your own.
Not sure how to focus and what to focus on when defining ROI? Take advantage of a non-binding consultation with an Aimtec expert!
Mistake #2: You're only attacking the pain points, with no bird's-eye view
Harness the opportunity that comes from digitalising and perfecting processes via a WMS. After all, it offers you a unique opportunity to open the door to the world of automation. Without WMS it would not be easy, while with a Warehouse Management System, you can address not only your present, but also your future, in forms such as predictive planning and employing AI. If you decide to connect your WMS with, for example, predictive technologies such as automated VNA trucks, fully automated high-rack stackers, scales or sorters, you can shift a large part of your warehouse processes from people to precisely these technologies.
Prove that you're taking a bird's-eye view:
Take your company's process strategy into account.

Your solution should engage not just the warehouse, but also the production hall, assembly line, back office and more.
And don't forget "necessary evils" in the form of stocktaking and returns.

A WMS can standardise and configure these processes.
Involve warehousing technologies into your vision as well.

By interconnecting them with your WMS, you multiply their benefits.
One automation trend today is the approach named "MOM" (Manufacturing Operations Management), which rips down the barriers between the systems that manage manufacturing and those for logistics or quality management. What benefits does this bring? Everything can be connected into a single process with no demands for human interventions or inspections.
Would you rather be reading the specific stories of companies that already use a WMS? Take a look at their case studies!
Mistake #3: You chose a solution that you can't configure yourself
When choosing a WMS and a project specification, consider whether you wouldn't prefer to have more room to configure it. Creating your own transactions and processes, adjusting existing ones, or even having control over the system's future development so that it best meets your firm's needs. All this is possible, and it can save you considerable time that you'd otherwise spend on specifications for suppliers and going over responses to requests submitted to their development team. But if you feel this could be the right route, you will have to prepare for it.
Three benefits of configuring your system in-house:
It lets you control the system's development in your favour.
It saves time you'd otherwise spend on assigning and approving work with the supplier.
Your internal team will learn and grow. An internal WMS specialist also opens up an entirely new spectrum of possibilities and a chance to immediately optimise unsuitable transactions or create new ones so that your warehousing and logistics both run like clockwork.
Take a look at how customers like DENSO, Skladon and CWJ24 are each making their WMS their own.
Share article
Top stories from logistics, production and IT.
Subscribe to Aimtec Insights
By registering, you agree to the processing of your personal data by Aimtec as described in the Privacy policy.
Get top stories and articles
from Logistics, Production and IT.
Subscribe to Aimtec Insights
By registering, you agree to the processing of your personal data by Aimtec as described in the Privacy policy.
Related stories