The Technology Trends That TAL 2021 Speakers Are Calling the Future of Automotive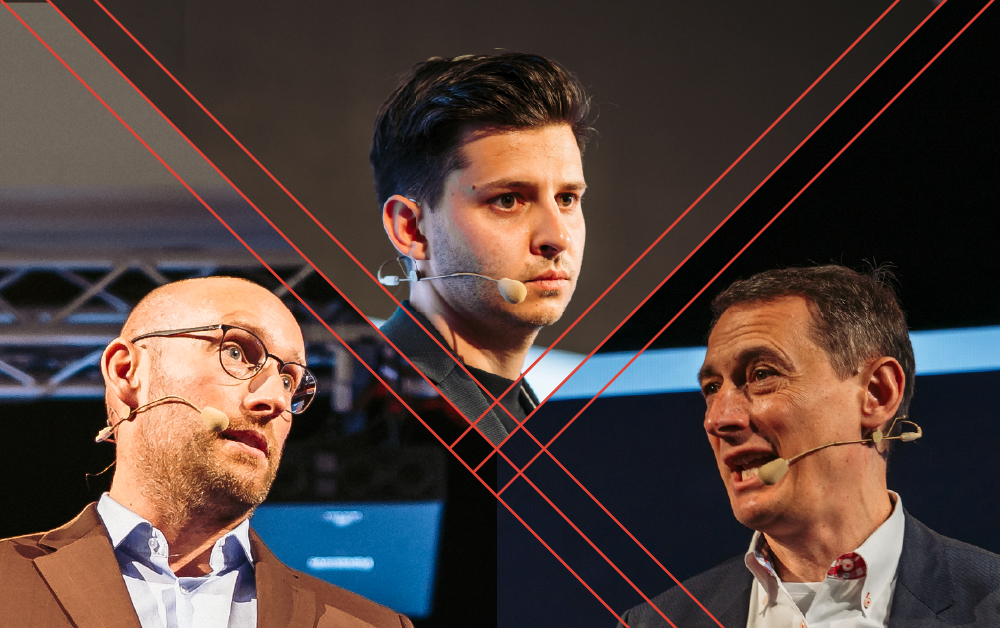 Automotive is undergoing the biggest disruption in all the years of its existence. New technologies are coming to the fore, and if you cannot flexibly adapt, you'll lose a lead that is very hard to earn back. What important trends are transforming logistics today in the eyes of the experts who spoke at Trends in Automotive Logistics 2021?
Simulation as an Accelerator of Development
Whether we're talking about new technologies or software, simulating factories' and warehouses' real environment is rapidly becoming a natural part of development. Why? It makes the whole process of creating new projects easier, thus increasing a solution's resilience – and its safety. "For developers, simulation is a never-ending source of data, and of scenarios that could come up in the real world," explains Dylan Sheppard, the Digital Design lead at the start-up idealworks. So it's easy to simulate even situations that you don't want to try at the warehouse – from collisions to unlikely combinations of breakdowns. Data from simulated scenarios like these can then easily be used to adapt technologies or software without having to try them all out in a real-world production environment.
Simulation is often used by the suppliers of autonomous robots to "teach" a machine as much as possible before its deployment and simulate a maximum of scenarios. "In simulations we can easily run, say, ten thousand robots at once. In reality we could manage about two."
Autonomous Robots Unlimited by Working Hours
Autonomous robots are among the most heavily discussed technologies in automotive logistics, but few are brave enough to involve them in warehousing or production. This is because AMRs (Autonomous Mobile Robots), above all, are still very expensive equipment. So you're far more likely to encounter AGVs (Automated Guided Vehicles). What's their main difference? While the preset paths used by AGVs (defined by sensors, magnetic strips or wires) mean that obstacles will stop them, AMRs with their intelligent navigation can calculate a new path and avoid obstacles easily.
"Thanks to their greater universality and adaptability and their ease of modification, AMRs will overtake AGVs, estimates say, over the next three years," explains Macro Prüglmeier, CEO of i2market. This plays in to one of the most quickly growing trends – cooperation among robots. This area is currently registering an unbelievable 40% year-on-year growth.
Watch Marco Prüglmeier's full presentation on balance in logistics.
Without Digitalisation You'll Remain Stagnant
Behind every efficiency increase and all the automation, process optimisation and new technologies, you'll find a common denominator – digitalisation. "Every company can buy smart technologies, but without a determined team, you won't succeed at implementing the Digital Factory," notes Tomáš Vondrák, the first Czech CEO of Continental Automotive's largest plant – in the Czech town of Brandýs nad Labem. He finds that the Digital Factory concept demands a holistic approach, and thus a dedicated team using agile methods is working on the Digital Factory at Continental Automotive.
Through digital tools such as digital twinning, simulation, virtual launches and fully automated warehousing, digitalisation can be applied to a factory in full, including its warehouse, production and logistics and other areas such as the office staff and human resources. "Digitalisation is, for me, a catalyst of changes and transformation. But what's fundamental is preparing for digitalisation. We've never digitalised a process without first having ensured it's correct and maximally efficient," Vondrák explains.
Watch Tomáš Vondrák's full presentation.
Share article
Top stories from logistics, production and IT.
Subscribe to Aimtec Insights
By registering, you agree to the processing of your personal data by Aimtec as described in the Privacy policy.
Get top stories and articles
from Logistics, Production and IT.
Subscribe to Aimtec Insights
By registering, you agree to the processing of your personal data by Aimtec as described in the Privacy policy.
Related stories