Petr Eret on Remote Delivery: It's More a Mental Change Than a Technological One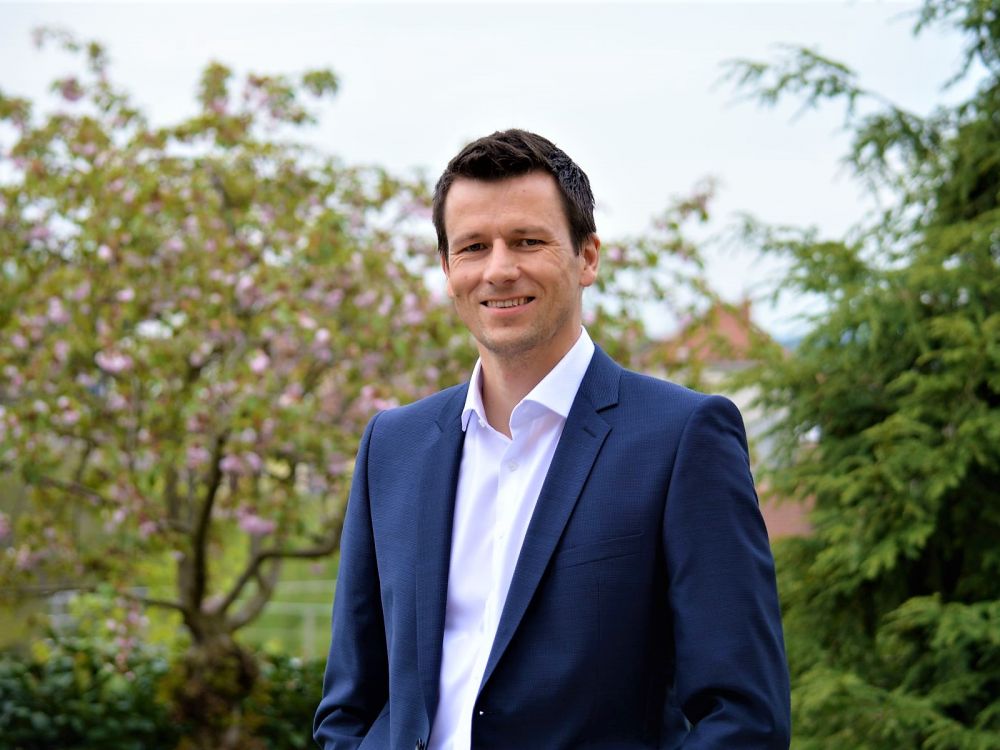 Delivering software solutions entirely remotely? Completion of projects without the need to visit the plant or warehouse is one option offered by Aimtec, a consulting and technology firm based in the Czech city of Pilsen, which has been providing software solutions for manufacturing and logistics for almost 25 years. How important a role does COVID-19 play in the shift to remote delivery, and what demands does this delivery method place on the customer? We've asked Aimtec's Senior Business Consultant Petr Eret about all this and more.
How should we imagine remote delivery? For software solutions, how does it change work on the project?
The main difference lies in the fact that in remote delivery, we do project activities where the consultants were previously always personally at the customer entirely remotely. The consultant is thus in touch with the customer mainly via video conference. However, remote delivery is not just about switching meeting platforms; we have long supported many activities via video training sessions or other types of e-learning, where the customer additionally has a chance to immediately test the knowledge they've gained in a real-world application installed on aimtec.cloud.
What is, in your eyes, the biggest benefit that this work method offers the customer? Is it the flexibility you've mentioned, or something else?
At the moment, the fact that we can continue with projects unhindered is definitely the biggest benefit. There are no delays, or worse yet stoppages. We're continuing according to plan. But customers will also appreciate remote delivery for new projects that are just now being prepared. I say this because they can be sure that, with the help of our systems, they will be maximally prepared to overcome the current crisis or any future crises.
For some people, it can be hard to imagine working with a supplier solely via computer. And I think we can agree that online meetings will always be less effective than personal ones. On the other hand, customers can also benefit from remote conferences. I'm talking for example about the possibility of involving a significantly broader part of the Aimtec team into a project; a specialist in a specific area can hook in to a meeting fairly easily without a lot of planning and moving around. The savings on travel costs and times are definitely worth a mention too.
You've already mentioned that some of the benefits are expressed more strongly right now than they were a few months ago. How has COVID-19 affected Aimtec's plans for remote delivery? Did it kick off the transformation, or only boost its benefits?
We've already been doing a number of activities for projects remotely in the past, and we've even already executed a few projects entirely remotely. However, in certain phases of our work, such as analysis, prototyping, and of course the start of productive operation, we have always seen the consultant's personal presence as more effective. But during that past period, neither we nor our customers could even imagine that the situation could transform so rapidly. COVID-19 has changed this viewpoint as well, and today we all have to adapt to it as quickly and well as we can.
If a customer of yours is considering a "remote" project, the delivery method probably affects how they should prepare for it, among other things. How demanding are these preparations for the customer?
We can find several differences compared to traditional projects. For a "remote" project to be successful, we need to have an experienced IT specialist on the customer side – one who will act as an extension of Aimtec throughout the project. It's this specialist who is able to resolve problems that at first seem small, yet are ultimately highly important, such as when the printer doesn't work, a terminal can't be connected, or WiFi problems appear.
What's fundamental during the start of productive operation, meanwhile, is how well the extended deployment team at the customer is functioning. Even during multi-shift operation, we have to be sure that a trained and experienced key user – one with whom our consultants can be in touch via video conference – will be there on-site.
We've talked about the internal team; does remote delivery require any special technologies?
Remote cooperation is much less demanding now than in the past. Both the customer and we as the supplier can make do with relatively common equipment for remote communication. To be precise: you need a meeting room with video conferencing equipment, a television or a projector, and it's always good if a whiteboard or flip chart can be shared via the camera as well. During the definition process, there's often a need to draw and comment on diagrams, which helps us all understand each other and push the project ahead.
The final point is having a mobile app for video conferencing. That lets us share images with the customer directly from the warehouse or the production hall, and additionally lets us "be there" instead of having to just describe the situation. But in general I think that remote delivery is more about mental changes than technological.
To go back to your real-world experience with remote delivery – how does it generally look?
We most often remotely handle roll-outs for our existing customers into additional plants of theirs; however, we have applied this approach to new projects as well. I can recall, for example, one Czech rubber-processing company and how we helped to transfer a solution to a plant of theirs in America that we actually never saw with our own eyes.
Since the situation with COVID-19, several prototyping processes and integration tests have been performed; remote definition has been rolled out as well, and we're preparing several projects for an entirely remote start of productive operation. We're currently receiving very positive feedback, especially thanks to how this lets us meet originally planned project deadlines.
How do you see the future of remote delivery – will it come to dominate our market entirely? Will deliveries become remote-only?
I personally hope that I will be able to continue meeting our customers. Either at their plants, or here with us at Aimtec. I enjoy personal meetings more. On the other hand, it is becoming clear to us that there many things that used to require travelling, but now we see it's not needed. Also, the benefits of remote cooperation often dominate, and we're learning to do things more efficiently. This probably applies for the consequences of the pandemic generally as well, not just our projects.
You yourself are often on teams that implement remote delivery. Can you remember anything that surprised you during remote delivery?
Recently I chose video conferencing as our method for working on a support request with an existing customer. We're able to remotely connect to a terminal's screen remotely at any time and see the real data, but I was pleasantly surprised at how, once a video call lets you see the real situation and its circumstances, you understand the problem much more easily and can solve it more quickly. But there's one condition – your customer counterpart with the phone can't have shaky hands!
So as a closing cherry on top we can recommend to customers at least one criterion for choosing their key users…
…they need a steady hand!
---
Remote delivery from Aimtec
Remote delivery is a set of approaches and measures enabling the deployment of Aimtec's system solutions without the need for its consultants to be on-site at the customer. This primarily means training videos, testing environments in the cloud and training via video conferences. Through remote delivery, Aimtec is primarily responding to the restrictions in connection with the coronavirus pandemic, in order to help companies deploy new software solutions and increase the efficiency of their processes for manufacturing and logistics. This service is a part of Digital Delivery, one of the company's pillars, focused on project management and its automation and digitalisation.
---
Petr Eret
Petr has been working in project management for over 15 years, with 12 of these being at Aimtec as its Senior Business Consultant. His main specialisations are WMS (Warehouse Management Systems) and MES (Manufacturing Execution Systems).
Share article
Top stories from logistics, production and IT.
Subscribe to Aimtec Insights
By registering, you agree to the processing of your personal data by Aimtec as described in the Privacy policy.
Get top stories and articles
from Logistics, Production and IT.
Subscribe to Aimtec Insights
By registering, you agree to the processing of your personal data by Aimtec as described in the Privacy policy.
Related stories