Not Just Smart Manufacturing – Smart Planning Too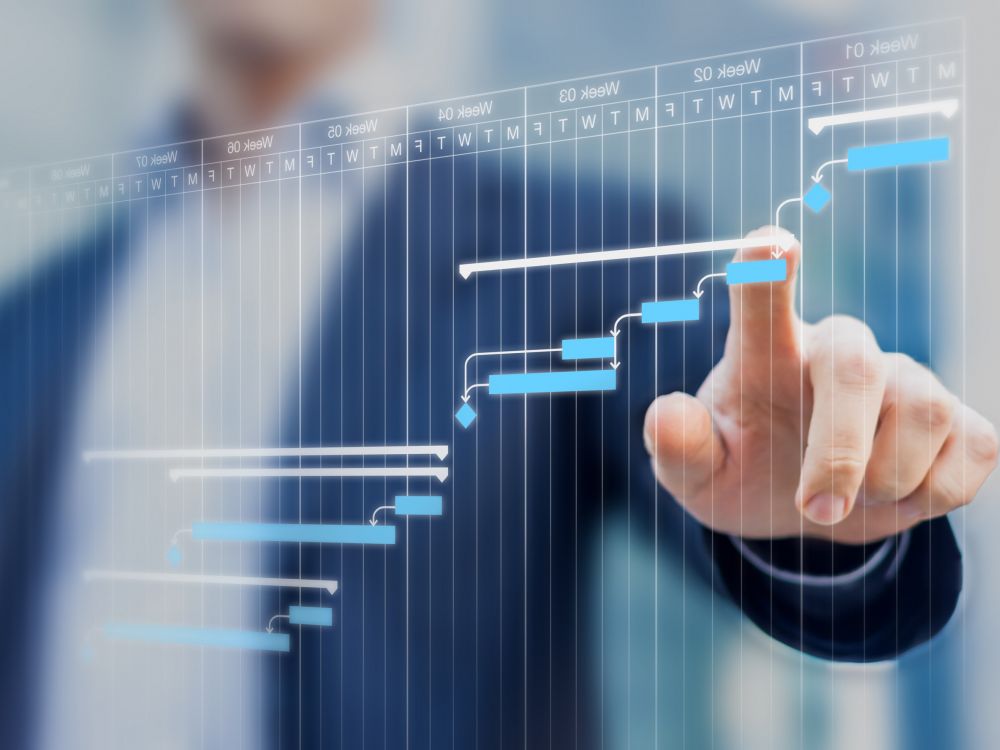 A digital factory doesn't just mean collecting data on production and logistics processes. It also means controlling them. And you can't do that without a plan. How should you handle processes that can't be handled in an existing MES system, such as production release? How can you ensure that your production lines react quickly to change requests and new projects? By using advanced planning and scheduling.
There are several Advanced Planning Systems (APS) out there on the market. At Aimtec we've put our faith in the Asprova system from Japan, and our experience with its benefits for our customers have confirmed for us that we've bet on the right horse. The leading lights of Japanese industry have been using Asprova since 1994. It's based on the philosophy of lean principles for advanced planning and scheduling and the other planning systems used in Japanese companies such as TPS (Toyota Production System). Asprova is supported in 19 countries of the world, and it is used at over 2,000 companies worldwide. This system addresses the basic questions for composing production plans, which are:
Are we able to plan for the future?
Can we add a test order to our plan?
Might we be manufacturing too much?
Do we have enough materials for our planned production ?
When should we order materials, and how much?
How long does it currently take for orders to make it through production?
Do we have enough workers to fill our orders?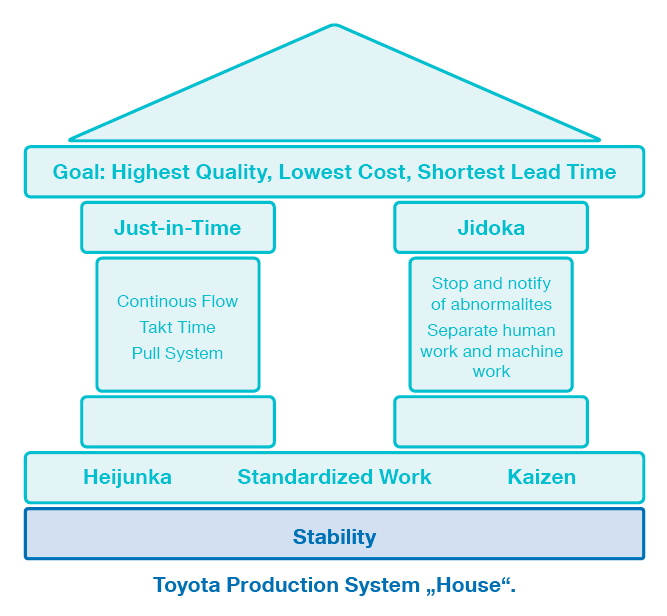 Toyota Production System. Source: Lean Enterprise Institute
Quick Configuration and Immediate Benefits
One enormous advantage of the Asprova APS is that it has preconfigured functionalities, which can be interconnected – and the whole system configured – so as to fit the operations of a specific plant. That means no programming is necessary; this speeds up the process both for implementing the system and for any adjustments to it in the future. Thanks to its standardised interface for SAP and other global ERP systems, the error-free transfer of data needed for other operations is also assured. And also: before the actual deployment of the planning software, the input data (bills of materials, production procedures, etc.) is sanitised. That's because not even the best plan is useful if it's working with bad data. So after deploying our APS, you gain:
a tool for flexible real-time planning,
a planning algorithm that can be changed simply and easily,
a graphical visualisation of your production plan –

Visual Management

(you see what you're planning, and you don't have to spend a long time searching for data),
information on delayed orders and other bottlenecks –

Optimisation

(Asprova is able to flexibly react to bottlenecks and differing configurations for N planning strategies),
a reduction to order throughput time, a reduction to warehouse stocks –

Lean Management

(producing only what's needed, with a precisely defined level of capacity demand),
integrated reports, sophisticated outputs and a graphical interface for both line operators and management,
automated synchronisation with your ERP system,
simulation of alternative production plans based on a variety of criteria (costs, the time needed for the order to pass through production, feasibility etc.),
an overview of orders' statuses and of when products can be delivered,
optimisation of machine/worker loads, leading to an increase in production efficiency,
planning based on lean manufacturing principles – TPS.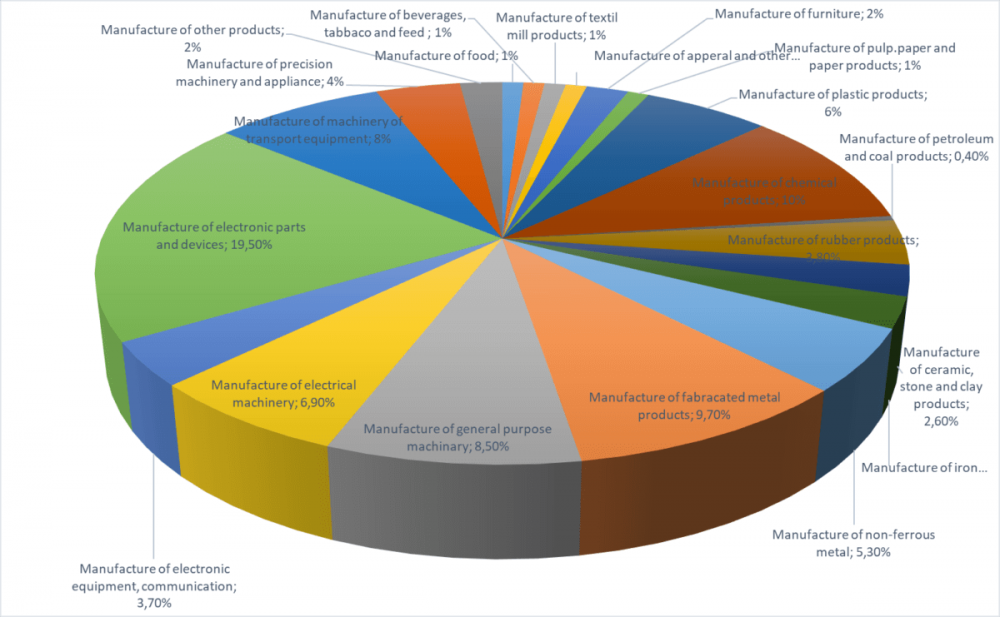 The types of companies that use Asprova – percentages by field. Source: Asprova AG.
The Benefits of Implementing Asprova APS
Higher production throughput and operation linkage.
Shorter throughput times.
Fewer material stocks needed, as well as fewer excess works in progress and finished products.
Warehouse stock reduction of 30 to 50 percent.
Quick creation of a production plan that takes all of your plant's limitations into account.
A planning efficiency increase of 25 to 60 percent.
Standardisation and the possibility of substituting one planner with another.
Centralisation of planning.
Better relationships with your customers thanks to error-free deliveries.
Share article
Top stories from logistics, production and IT.
Subscribe to Aimtec Insights
By registering, you agree to the processing of your personal data by Aimtec as described in the Privacy policy.
Get top stories and articles
from Logistics, Production and IT.
Subscribe to Aimtec Insights
By registering, you agree to the processing of your personal data by Aimtec as described in the Privacy policy.
Related stories