MES Is for More Than Manufacturing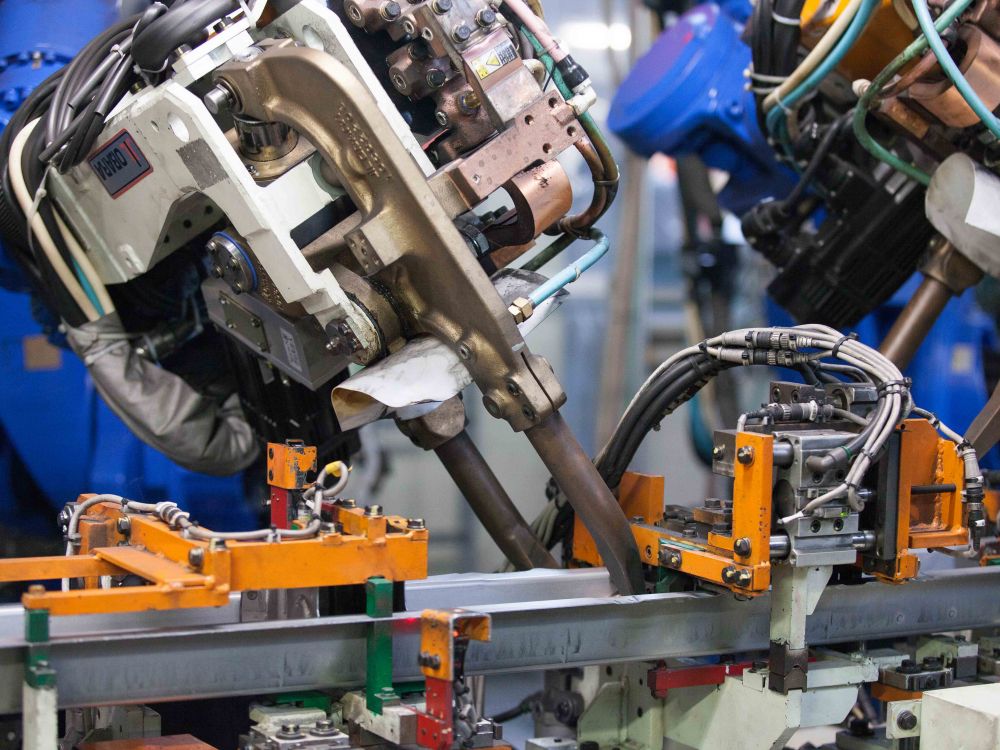 MES has an established role as the main system support for manufacturing. Its primary function is data collection and evaluation. The manufacturing data it collects can then be used as a foundation for monitoring, assessing and managing the manufacturing process based on a plan. But managers aren't the only consumers of this data. Operators and maintenance staff use it too. That's why MES is a key component in enterprise systems and is also receiving growing interest in relation to the rise of new technologies and the overall trend of interconnecting manufacturing and logistics.
Manual production-hall reporting
On the most basic level, a MES (Manufacturing Execution System) serves for collecting data from people. This is the simplest way of recording the data. Each user (each manufacturing worker, each operator) should have access to an application with a simple user interface that lets them report on manufacturing intuitively, quickly and with minimal risk of errors. However, MES also supports two-way communication – it can show an operator production documentation or work instructions after they have logged in to a given machine. The MES can also serve as a work safety and quality controller. For example, it can block the operation of a machine by an operator who has not been trained for it.
Manual entry is most often used for data regarding:
the order and operation being processed,

the start and end of work,

defects,

downtimes and their reasons, and

tool usage.
Automatic data collection
Automatic data collection is a further step towards higher efficiency and a lower error rate, as well as faster reactions to non-standard situations. Thanks to its connections with individual machines, a MES can gather data on each manufactured item, for example via the number of strokes or, for injection moulds, via mould multiplicity. Automation also enables checks of whether or not the item's precise manufacturing procedure was observed. Where the equipment enables it, you can also gather data on the conditions under which a product was produced (the pressures, the temperatures, the tightening torques etc.). In extreme cases, the MES can even prevent the next operation from running until it has received confirmation that all prior conditions have been complied with. A MES will naturally archive data for traceability, which is very important both inside and outside of automotive.
---
Watch this video to see the scope of what MES watches over at Eissmann Group Automotive.
---
MES, WMS and QMS join forces
Developments in recent years have confirmed that data gathered from operations has a reach that extends far beyond just manufacturing management. It is commonplace for a single user interface to be used for collecting data concerning not only manufacturing (the start and end of operations, downtimes etc.), but also other areas, for example, quality: have defective items been manufactured? If so, why? This information also directly relates to machine fleet maintenance – might the quality problem have been caused by a machine malfunction? Could this be an impulse for the maintenance department to perform relevant servicing? Another interesting area is the checking of input materials, and confirmation of consumption is yet another (if this is not already done automatically via "backflushing") – this amounts to logistics and material flow management.
Manufacturing firms' information systems thereby develop a layer that is directly connected with their real-world, physical operations – a layer that makes it possible to acquire operations data nearly in real time. We often see the term MOM (Manufacturing Operations Management) in connection with this approach. For the end users of such a system, it is basically all the same if they have gathered data for a WMS, MES, QMS or a maintenance system. The goal is to have timely and correct data on operations, which serves for more efficient management of manufacturing and follow-on processes, and data which, among other things, leads a firm towards compliance with all of its customers' stringent demands.
New challenges and opportunities in Industry 4.0
As technologies advance and the automation of manufacturing marches on, MES, and by extension MOM, must respond to new missions as well. Interconnecting individual machines (the Industrial Internet of Things, IIoT) is already fairly common today. Data collection is performed either directly via a machine's control system or using various sensors. The new generation of information systems brings with it much more room for automated data collection, and for faster data processing as well. This is made possible by simplified data models, modern in-memory database technology, more advanced integration and other technologies.
Advanced algorithms, machine learning and artificial intelligence also open up new possibilities for how data is put to use. We're speaking here of predictive maintenance management, which will enable firms to avoid downtimes for manufacturing equipment thanks to well-timed maintenance. Similar principles can be applied in quality control as well. True and timely data will serve for the creation of "digital twins" for each warehouse or production hall, and generally for entire operations. These will enable better managing of the entire logistics and manufacturing process and the simulating of various changes, line downtimes and other non-standard situations.
A new SAP generation
One the one hand, advanced technologies with fantastic possibilities have arrived, but on the other hand, what is the pragmatic stance to take towards collecting and evaluating data, or where appropriate towards MOM overall, and in general towards integration with a firm's existing systems, and specifically SAP ERP? How do you keep up with a business team that spits out more and more demands and whinges that the IT department is its greatest obstacle? (Is it really?) Most companies run up against the eternal dilemma – should they acquire specialised solutions or expand their already functional existing system?
If we overlook licensing (that bogeyman named Digital Access), there is still the risk involved in integrating several systems into one whole, and several important questions arise along with this.
Will the data be consistent across the two systems?

At what expense?

How much complication, what costs and how much time will it take to make one system's changes be reflected in the other?

How will upgrades to individual parts affect the whole ecosystem?
From Aimtec's point of view, SAP is a robust, integrated and very advanced system. Moreover, with the arrival of the SAP S/4HANA generation, new possibilities are opening up for us. Above all, the speed and the data processing possibilities are increasing (thanks to the HANA in-memory database), but SAP is also betting more and more on its own openness and on enabling interconnection with a variety of devices – from mobile terminals and tablets to the collecting of data using sensors, all the way to direct connection to manufacturing or handling equipment. Support for machine learning and artificial intelligence is meanwhile practically a must for every enterprise software producer. SAP S/4HANA is thus predestined for integration with other technologies.
Share article
Top stories from logistics, production and IT.
Subscribe to Aimtec Insights
By registering, you agree to the processing of your personal data by Aimtec as described in the Privacy policy.
Get top stories and articles
from Logistics, Production and IT.
Subscribe to Aimtec Insights
By registering, you agree to the processing of your personal data by Aimtec as described in the Privacy policy.
Related stories