Make It Digital! Your Reward Will Be Flexibility and Speed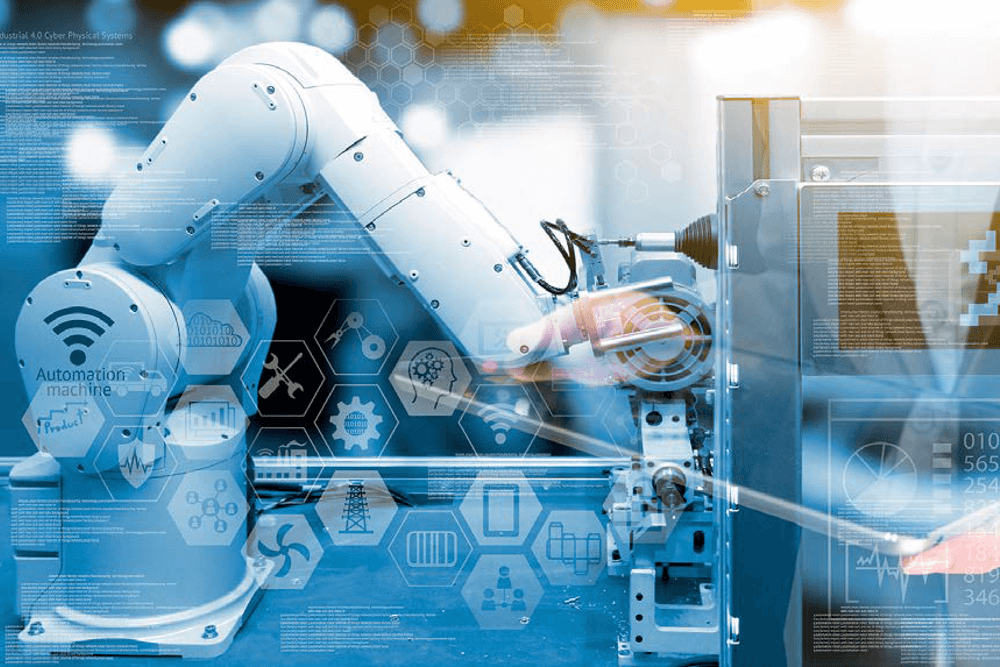 One of leaders in the industrial automation market, the American company Rockwell Automation claims that thanks to principles of so called Smart Manufacturing, the price of a personal computer will drop to USD 300, and of a car to USD 3,000. One of the ways in which manufacturers can achieve this ambitious vision is called digitization.
The Aimtec company is a digitization expert in the area of production and logistics, mostly in small and medium companies. Before we focus on increasing speed and flexibility, let us review our new methodology – guide for optimum procedure of digital technology implementation. Within the design process, we wanted to be able to evaluate digital level of a manufacturing plant, area, or a specific process. At the same time, we aimed to design a practical and understandable procedure for a company to fulfil a dream vision leading to the Industry 4.0 principles. After studying European, Chinese, and American resources, we have defined the following phases of digitization:
Phase 0 – ERP & paper data collection
It is the starting phase for a company to include the digitization into its strategy, and to allocate financial and human resources.
Phase 1 – Digital picture of a plant in real time
The aim is to know what is going on in the production and logistics. Collect detailed information about materials, semi-finished products, products, operators, machines, and conditions, used for the production of a specific piece. Collect data directly from connecting to the machine, using RFID or barcode readers, intelligent sensors, or mobile devices and touch terminals. Data in the database provide the digital picture of a plant in real time.
Phase 2 – Horizontal integration
Production and service processes are fully under control, based on pre-defined rules. Data collected in real time are used for the process management purposes. The machine itself makes decisions about correctness of input material or semi-finished product for the next operation, monitors all needed input data and parameters of the component being processed, and decides, whether to let it in. It checks whether the completed process is correct. Human errors are prevented, and all activities from purchase to sales are horizontally connected.
Phase 3 – Data analysis and vertical integration
The aim is preparing outputs from digital data, which can help the production and logistics managers with e.g. identifying bottlenecks, sources of ineffectiveness, or undesired duplicate processes. Analyses are used for optimization, acceleration, improvement, and costs reduction of the process. Comprehensible, smart, and intuitive data graphical presentation is a completely fundamental support.
Phase 4 – Self-governing production and logistics
The best possible procedures are self-adjusted and selected by the machine, which is a self-learning, self-decision making, and self-optimizing unit. Machines and systems use the collected data (big data), and optimization mechanisms. In this phase, the lowest number of operators occupies positions, which can be occupied by an intelligent machine, therefore, the number of errors is significantly reduced.
The digitization is not only the technology. In particular, it brings the ability to absorb, control, and utilize digital changes in order to gain competitive superiority. And in this context, let us return to the issue of increasing speed and flexibility. What the flexibility means to us, and what can we obtain thanks to the flexibility? How to increase the speed of innovation?
Do not invent what already has been made up. Use specialized products for the management of production, logistics, quality, preset processes, documentation, electronic courses.
Use such SW solutions, which had the flexibility as a criterion at the moment of creating. Solutions, allowing for the re-configuration of the process in tens of minutes, and implementation in days.
Implemented systems must be ready for the involvement of internal teams of the customer, and must eliminate the level of dependence on the external supplier. This is connected with the capability of extremely fast sharing, and passing over know-how at the appropriate level.
For sure, SW applications and suppliers do not hold any patent for perfection. The internal team has a greater chance to prepare the innovation in the form of smart program, or tailor-made device or sensor. It can be delivered by the external start-up in the form of cloud service. Then, it must be opened, and have intuitive API interface ready for the connection of such small, flexible, innovative solutions.
Share article
Top stories from logistics, production and IT.
Subscribe to Aimtec Insights
By registering, you agree to the processing of your personal data by Aimtec as described in the Privacy policy.
Get top stories and articles
from Logistics, Production and IT.
Subscribe to Aimtec Insights
By registering, you agree to the processing of your personal data by Aimtec as described in the Privacy policy.
Related stories