EDI is alive and well, says Tolga Ozkundakci of IAC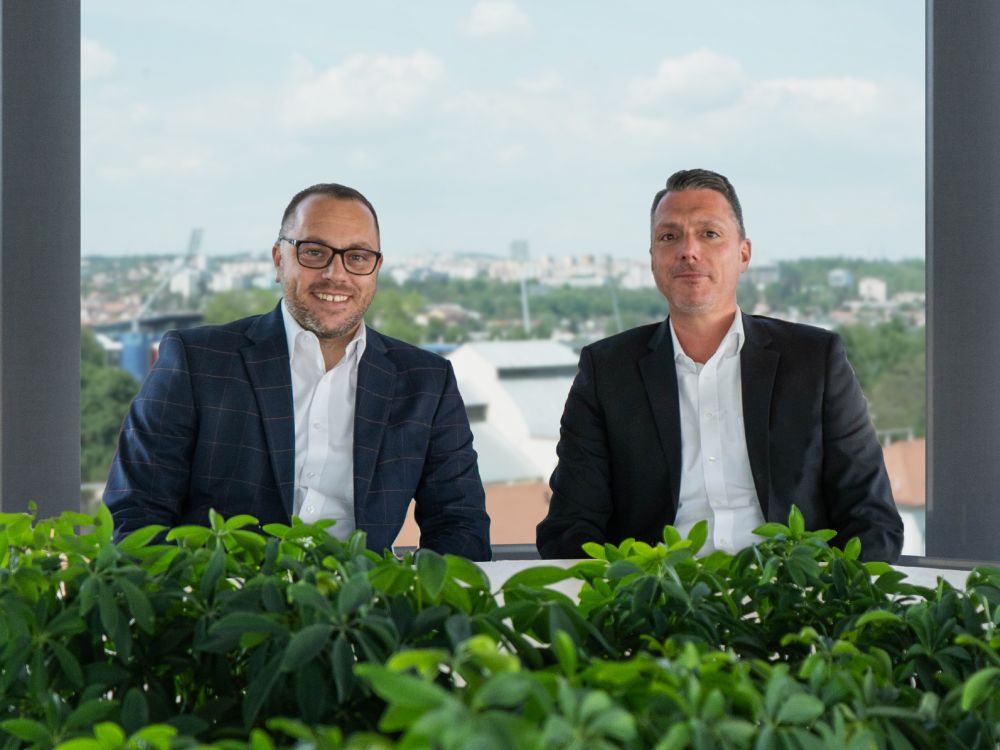 Tolga Ozkundakci, Vice President of IT in the European division of the International Automotive Components Group, is responsible for information technology across all 17 manufacturing plants operated by the IAC Group in Europe. He sees electronic data sharing (EDI) as a necessary tool for every link in the automotive supply chain. "In the last two years we've achieved an increase in supplier EDI harmonisation across our partners from 40 to 88 per cent," says the manager, who has been managing IT for the European IAC for the last three years, in the interview with Jan Stočes, Aimtec Director Cloud & Integration Solutions.
Occasionally one can hear the opinion that EDI is slowly but surely leaving the scene. Ozkundakci strongly disagrees. At least in the automotive sector, he says, this is not the case. "If you are an OEM or Tier1 or Tier2 supplier, EDI is definitely a must. EDI is definitely alive and well, especially when it comes to automating certain business processes. We are now discussing delivery scheduling options with our customers, which involves gaining access to the entire delivery schedule. One essential factor is supplier EDI, which aims to automate the entire supply chain as much as possible," says Ozkundakci, describing the developments in information flow sharing in the automotive industry.
A great step forward
Ozkundakci's IAC uses EDI mainly in communication with customers, but also for invoice sequencing or calculations. Supplier EDI is a big issue for the IAC because not all collaborating entities are able to use EDI. "This is definitely a challenge for us, but I have data that in the last two years supplier EDI compliance has increased from 40 to 88 percent, which is a result of our efforts to automate as much as possible all production processes," explains Ozkundakci.
"The biggest challenge is communication. If we have 2,000 suppliers who we want to convert 100 percent to EDI, it takes a lot of effort. The technical implementation itself is then the least problem, because the standard and communication channels are set."
Tolga Ozkundakci, European Vice President of IT and Systems, IAC Group
It is not always easy to convince partners of the need for EDI. According to Ozkundakci, the most important thing is to find the right person, where the topic falls on fertile ground. "The biggest challenge is communication. If we have 2,000 suppliers who we want to convert 100 percent to EDI, it takes a lot of effort. The technical implementation itself is then the least problem, because the standard and communication channels are set," Ozkundakci explains.
The future of EDI
Ozkundakci believes that the field of electronic data sharing is set to develop further and grow in importance. He sees XML, IoT, blockchain and artificial intelligence as key directions for future development. All of this will further support process optimization and automation. This also means increasing demands on the increased volume of data transferred. "I think EDI is increasingly moving towards the cloud as well. I doubt that there are even any companies that use EDI-on-premise anymore. We continue to work with all the EDI data we receive, whether it concerns logistics processes or finances, perform various evaluations and so on," explains Ozkundakci.
WebEDI
According to Ozkundakci, the topic of WebEDI, online EDI platforms that provide entities without their own EDI solution with at least a basic ability to share information with partners, is a completely separate matter. IAC offers such a solution. "We have various suppliers, and since EDI is the standard in the automotive industry, we want them to be able to share data electronically at least according to minimum criteria. That's why we offer our own WebEDI solution, through which about 10 to 15 percent of the data exchange takes place," says Ozkundakci.
What worries IAC
In addition to the aforementioned WebEDI topic, which is meant to ensure data exchange with all suppliers, IAC is now focusing intensely on negotiations with logistics companies. "We have partners with whom it is not always easy. Of course, they need the data to optimise transport. But here we often clash in terms of timing, where data is not always available at the right time. Otherwise, we are doing well, we currently have all the necessary standards in place, and we have standardised important systems across Europe. We have yet to unify EDI systems, as we use four in Europe. But they are all from the same manufacturer, so we want to unify them and move them to the cloud," the manager concludes.
---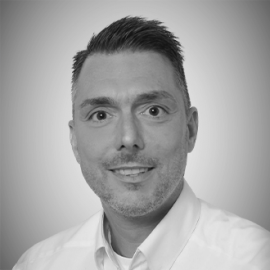 Tolga Özkundakci has been the European Vice President of IT and Systems of IAC for over 3 years. IAC (International Automotive Components) Group is one of the global leading automotive suppliers for automotive systems and components. It operates 57 locations in 17 countries and currently employs more than 18000 people. IAC's yearly revenue is over 4 billion USD, with 49% of business commercial sales mix coming from Europe. IAC supplies components to Ford, Daimler, General Motors or Volvo. The main focus of IAC is currently SUV and CUV vehicles.
---
Do you want Error-free and effective communication with your customers and suppliers, just like at IAC Group? >> Take advantage of a non-binding consultation with an Aimtec expert!
Share article
Top stories from logistics, production and IT.
Subscribe to Aimtec Insights
By registering, you agree to the processing of your personal data by Aimtec as described in the Privacy policy.
Get top stories and articles
from Logistics, Production and IT.
Subscribe to Aimtec Insights
By registering, you agree to the processing of your personal data by Aimtec as described in the Privacy policy.
Related stories