YMS ‑ Making the Yard Work like Clockwork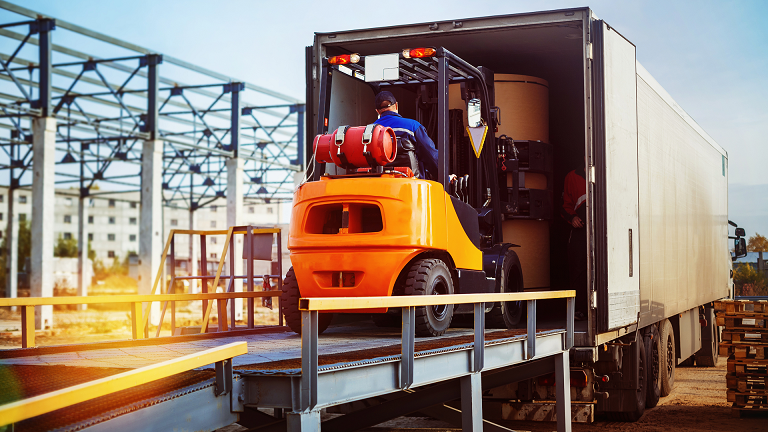 A lack of gates. Delays caused by traffic accidents. Unknown trucks in the yard. These are just a few of the problems faced by manufacturers and logistics companies. How can you keep trucks from having to wait unnecessarily in your yard, wandering and seeking the right loading ramp? How do you respond flexibly when traffic and other circumstances have kept loading and unloading from happening on time? Logistics has taken a liking to three-letter abbreviations, and the solution here is among these – it's a YMS.
It's true that some ERP systems can cover a certain portion of the planning for loading and unloading as well. But a system that large can't always respond flexibly to all the specifics, and what's more, information is often needed by up to three parties – the customer, the supplier and the shipper. And if they don't have that information in one shared place, there might as well not be a plan. So it pays to acquire a Yard Management System (YMS) that's integrated with the other software you need, while also letting shippers access the planning table and directly reserve specific loading and unloading times. If you also decide for YMS in the cloud, you can start using the system very quickly without any sort of large initial investment. And meanwhile, if you're no longer using it, you can turn off the service and not pay for it.
Automatic information sharing
A yard management system lets shippers and their customers share shipping requests and inform each other of unexpected situations and changes automatically. The shipping customer can then respond flexibly and relocate their handling crew and equipment to another loading or unloading job. Another advantage of a YMS is that it can be integrated with, for example, the yard's boom gate, and – with help from truck license plate recognition – shippers can be let in without large delays. The company that's renting the yard can thus rest assured it contains only people who need to be there, increasing security. Suppliers' reliability can also be evaluated based on how well they abide by planned arrival times and loading/unloading lengths. Integrating a YMS with a WMS also makes the process of receiving materials at the warehouse faster and more precise.
The benefits of a YMS:
optimum planning of capacities and handling equipment,
savings on overhead costs for the planning of loading and unloading,
assessment of carrier reliability,
monitoring of operator performance levels,
automatic information on unexpected changes,
visualisation of the plan vs. reality right at the ramp.
Aimtec is itself a YMS provider, both offering a Yard Management System with on-premise and cloud versions and providing integration into other intralogistics systems.
Share article
Top stories from logistics, production and IT.
Subscribe to Aimtec Insights
By registering, you agree to the processing of your personal data by Aimtec as described in the Privacy policy.
Get top stories and articles
from Logistics, Production and IT.
Subscribe to Aimtec Insights
By registering, you agree to the processing of your personal data by Aimtec as described in the Privacy policy.
Related stories