The Future of the Automotive Industry: Automation and New Partnerships are the Solutions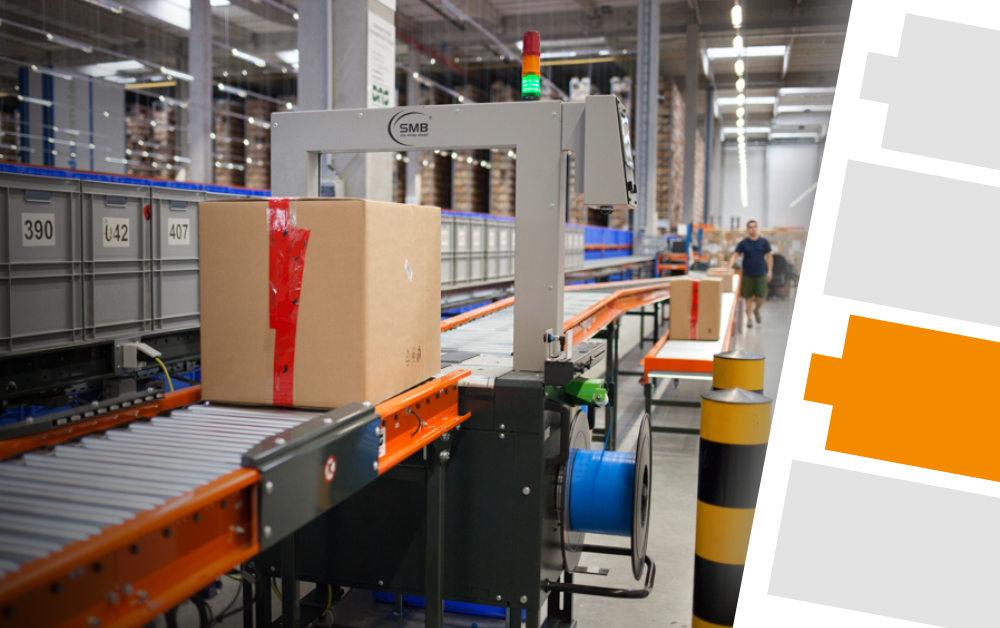 Regulations, technological development and a change of view of car ownership all affect the automotive industry as we know it. In our latest episode on the future of the automotive industry, we focused on what automakers and their suppliers can do differently to keep pace and place amongst the list of the most successful companies.
Car makers find themselves in a difficult situation. Their advantage is that they generate positive cash flow from sales of cars with combustion engines, and they then use those funds to finance new investments into e-mobility so as to avoid potential fines for lack of adherence to CO2 fleet emissions or to invest into production automation. Another advantage they possess is a developed service and distribution network and a relatively loyal customer base. UBS estimates that car makers have spent €7.4 billion towards complying with EU regulations. As it is possible that some European manufacturers will not be able to withstand this pressure, it can be expected that established brands will merge – at least to develop new electric car models – and new alliances will be created.
To be successful in the future, traditional suppliers have to change their business models.
New players in China (such as BYD, NIO) and the United States (Tesla, Google – Waymo), which are intensively attacking the status quo, must be taken seriously. The advantage they have over established companies is that they have been building supplier relationships and setting up production processes from the very beginning, and hence do not need to go through the difficult transformation of logistics and production. In addition, most manufacturers have bet practically everything on battery e-mobility, which in the end may not necessarily meet demand and production capacities. Both types of manufacturers must do battle with several common factors: a lack of human resources; customer demands for quick delivery; configurability; a general shift away from the traditional view of cars as vehicles and towards continuously increasing demands for comfort and entertainment. The only way to keep pace is to automate production.

Automation as a competitive advantage
Automation is best explained through the concept of a digital factory (or smart factory). Initially, automation involves optimising and digitising logistic and production processes, replacing repetitive and strenuous human work that has low added value with technologies like automated guided vehicles (AGVs), cobots (collaborative robots) and other technologies that facilitate and minimise work by humans. This includes reducing the need to scan bar codes or removing paper documents between individual divisions, customers and suppliers. It is absolutely crucial that all systems, technologies and people be interconnected into a single functioning unit so that all steps in production may flow in a smooth cycle, without unnecessary downtime or errors. As a result, the line between production and logistics is blurred.
Digitalisation also makes the decision-making process easier. With constant access to real-time logistics and production data, managerial staff have indispensable tools for better and more effective management. Data visualisation and advanced planning and scheduling systems also play an important role. Lastly but importantly, the concept of a digital factory (or Industry 4.0) enables faster and easier responses to a changing environment – whether when faced with a "standard" change to a car model or an enormous change like the shift to alternative fuels. The final phase of the digital factory is a seamless comprehensive ecosystem that can not only respond to but also predict changes.
Fully automated warehouses becoming common reality
Already now companies are seeking ways to streamline their processes, increase productivity, and replace labour which is often lacking. After production is automated, warehousing will be the next in line. We're seeing the introduction of automated warehouses more frequently in the automotive sector, although companies from other manufacturing industries are also increasingly moving towards automation.
Fully automated warehouses save space, time, and human resources for warehousing operations.
Several approaches can be taken towards automation and most companies choose the gradual route, such as by using smart handling equipment. Despite this, an increasing number of fully automated warehouses are cropping up that operate completely without human intervention. Besides saving time and human resources, they also save space because a larger number of pallets can fit in the same area. In comprehensive projects such as these, however, several factors must be considered – such as distribution network capacity and floor flatness.
Whether the site of the automated warehouse is an existing or a new hall also plays a certain role. However, it is always necessary to first standardise and describe all the processes and links to other technology, including rare situations that used to be handled by people. The job of providers of control systems for these warehouses is to then interconnect everything into a single functioning unit.
---

---
Automotive suppliers have to react to the new situation
"The automotive industry is probably experiencing the biggest changes since its inception," Markéta Stržínková, director of the Czech branch of Atradius, told CFO World. "Throughout the sector, planning has become more complex, the production cycle is becoming shorter, and it is becoming increasingly difficult to predict future developments. This has particularly affected suppliers because there is often a gap of several years between the order and the actual fulfilment and financing is quite costly."
To be successful in the future, conventional suppliers must re-evaluate their sales models. Which steps should they take?
Newly formulate the strategy and re-set the product portfolio to maintain stable growth for their company.
Push down operating costs and secure financing for the upcoming transformation of the sector.
Build new competencies, change internal processes and thinking in general with regards to technology changes.
Forming new partnerships with technology companies to ensure the continuous ability to innovate is a must.
Based on the behaviour of the biggest players on the market, these are the right steps. Conventional suppliers and car makers are already starting to work together with technology companies to develop new technologies for future mobility. These companies include Delphi, which is working with Intel and BMW, and Volkswagen, which announced its partnership with Microsoft. Companies like Delphi (Aptiv), Autoliv, Adient and Continental have divided or are planning to soon divide their enterprise into business units with "old" technologies and units from which we can expect a high level of development and innovation.
The Future of Automotive: Do we really know everything?
In this miniseries "The Future of the Automotive Industry", we have aimed to provide insight into the macroeconomic and microeconomic reasons for this new trend. It is clear that revolutionary changes await the automotive industry. A significant part of the added value created in the automotive industry will shift away from production associated with combustion engines and towards companies focused on battery production and development and towards IT and technology companies associated with connectivity, autonomy and car sharing. Conventional automotive industry suppliers will be forced to further streamline and automate their production processes. It is estimated that 70% of the world's population will live in cities in 2050. Significant potential lies in an entirely new market that falls under the umbrella term "mobility as a service". This gives rise to several as yet unanswered questions:
Who will produce cars – current manufacturers or someone entirely new?

Where will cars be manufactured?

Who will own cars?

How many cars will be needed?

How often will cars be modified?
The answers to these questions are starting to be created today, and we all have a unique opportunity to be a part of the changes. Join us to see where the automotive industry is heading.
Share article
Top stories from logistics, production and IT.
Subscribe to Aimtec Insights
By registering, you agree to the processing of your personal data by Aimtec as described in the Privacy policy.
Get top stories and articles
from Logistics, Production and IT.
Subscribe to Aimtec Insights
By registering, you agree to the processing of your personal data by Aimtec as described in the Privacy policy.
Related stories