Filip Dřímalka: The Future Will Be Fantastic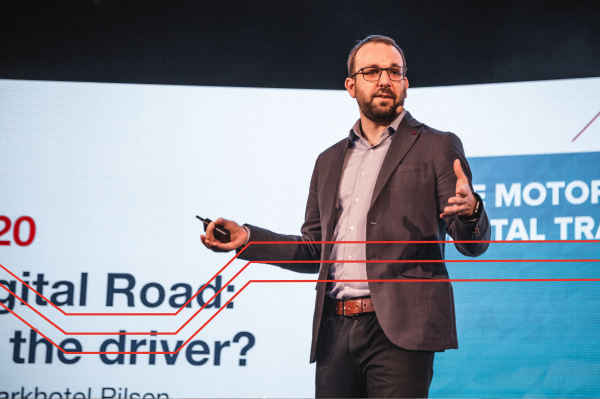 Filip Dřímalka is a law graduate, and yet you'll more likely come across him as a consultant for your company's digital transformation, or as a speaker. And speaking was his role at TAL 2020 – where we also questioned him in a bit more detail.
What exactly is his "HOT" methodology? Where does he see the biggest barriers to digital transformations, and why will tomorrow's industrial workers need far more creativity? Watch this video to discover Filip's answers.
---
Filip Dřímalka is the CEO of Digiskills.cz and is an author and expert on organisations' digital transformations. He teaches people and organisations how to work with the latest technologies and inspires them to integrate these into everyday life. In 2020, he plans to publish a book called HOT Připraveni na budoucnost ("HOT Ready for the Future"), and you can hear him regularly on the HOTCAST podcast. For more info on Filip Dřímalka, visit drimalka.com.
Share article
Top stories from logistics, production and IT.
Subscribe to Aimtec Insights
By registering, you agree to the processing of your personal data by Aimtec as described in the Privacy policy.
Get top stories and articles
from Logistics, Production and IT.
Subscribe to Aimtec Insights
By registering, you agree to the processing of your personal data by Aimtec as described in the Privacy policy.
Related stories