Transformation of the automotive industry and the labour market favour automation, say speakers at the upcoming TAL 2023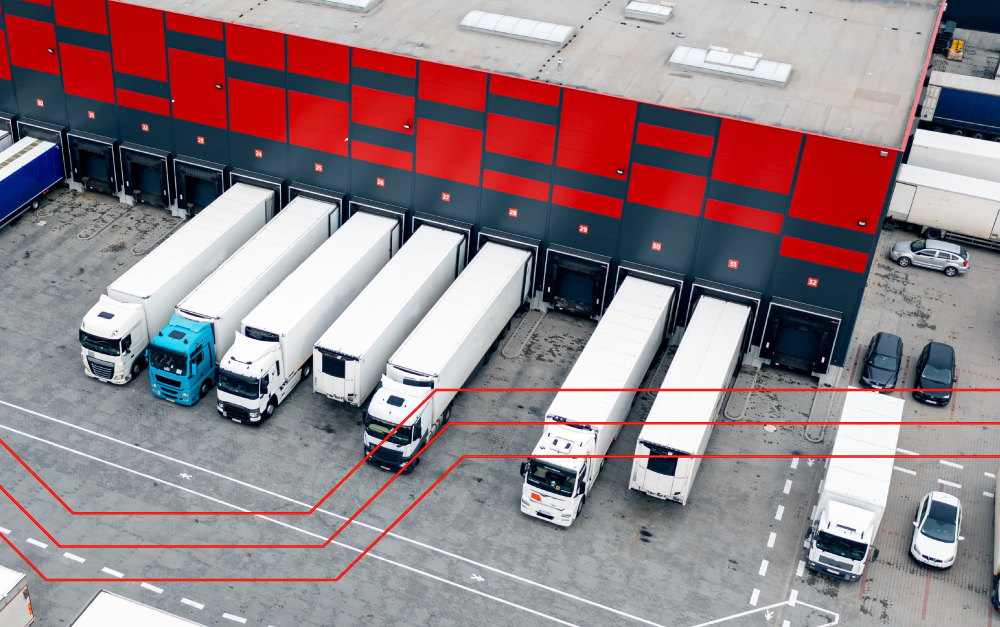 Important figures in the field of automotive logistics are heading to Pilsen again. They will present their views and experiences at the Trends in Automotive Logistics (TAL) conference on 16 May 2023.
Here is the second part of the answers to the questions we asked some of our speakers before the conference. They cover future trends in automotive logistics and the ability of companies to withstand the challenges posed by supply chain disruption.
This time the speakers' answers included the idea that the transformation of the automotive industry, which is associated with the transition to electromobility, is a great opportunity to fundamentally optimize logistics processes. When it comes to supply chains, standardisation, agility and flexibility are key concepts. And it certainly pays to maintain good relationships with your suppliers in the good times and when the global supply chain is experiencing stormy weather.
What else did the speakers tell us?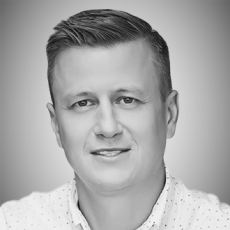 David Strnad
David Strnad has been with Škoda Auto for over twenty years and became the brand's Head of Logistics in 2020. The topic of his presentation at the TAL 2023 conference will be the possible shape of the digitalization and automation process in a large company such as Škoda Auto. He will also present the challenges and specifics of the logistics process in connection with the advent of electromobility.

In your opinion, which trend will most significantly shape the automotive logistics industry in the near future?

Currently, logistics at Škoda Auto is focusing on optimising the operating costs associated with logistics processes such as storage, packaging and handling. There is an effort to revise individual processes and fully automate them where possible. This increases efficiency and reduces labour and errors. Last but not least, automation minimises the risk of labour shortages caused by the state of the labour market today. In view of the transformation of production towards electromobility, the portfolio of parts used is changing rapidly. This transformation is a huge opportunity to fundamentally optimise processes and reduce the cost of logistics processes. This opens up new opportunities in the areas of automation, digitalisation, the use of AI and other elements of Industry 5.0.

What key skill or capability does a company need to meet the challenges of disrupted supply chains?

A highly flexible team is crucial in overcoming supply chain crises. The situation evolves anew every day, so it's essential to have agile teams that communicate well and effectively with each other while adapting quickly to new realities. This also goes hand in hand with the development of various strategies to help deal with these emergencies and respond to them in a timely manner. A good open partnership with suppliers is also a key element. It is not possible to run a solid and long-term business if you do not have good relationships with your partners.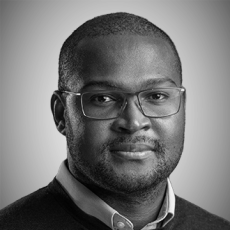 Bindioa Ouali
Enterprise Architect & OTT Director at Safran Cabin
Safran Cabin is a major global aerospace & defense group. In terms of innovation, it is highly active in digital transformation. During his presentation at TAL 2023, Bindioa Ouali will explain how Safran is taking a sustainable approach to enterprise architecture as part of its digital transformation.

In your opinion, which trend will most significantly shape the automotive logistics industry in the near future?

I expect that one trend to impact automotive logistics in the near future is the development of hybrid vehicles (electric vehicles, nitrogen vehicles, solar vehicles) and the need for specialized logistics solutions to handle their unique characteristics as a result of the transition to sustainable transport.

What key skill or capability does a company need to meet the challenges of disrupted supply chains?

The core capability is agility in planning and execution, supported by strong predictive and analytical tools for decision making. Disruptive supply chains are the new trend and those companies that adapt their supply chains and management to agile crisis management will survive.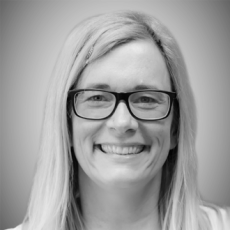 Kateřina Donate
Head of Logistics at Scherdel
Technické pružiny Scherdel is part of a German group with a global presence. It manufactures technical springs for passenger cars and assemblies for electric vehicles. Kateřina Donate has been in the logistics and the automotive industry for more than ten years. In her presentation, she will describe the process of implementing an automated warehouse and how it works in practice.

In your opinion, which trend will most significantly shape the automotive logistics industry in the near future?

Due to the lack of qualified people, and not only in our region, I think that the trend in logistics will be at least semi-automated operations. In the near future, we can talk about fully autonomous logistics systems and robotization.

What key skill or capability does a company need to meet the challenges of disrupted supply chains?

I see the ability to sit down with a supplier at the same table - ideally physically not online - and define in advance what the plant needs in terms of supplies as a key thing. Intensive communication is the most important and effective way to prevent fluctuations in supply and to predict, at least partially, future developments.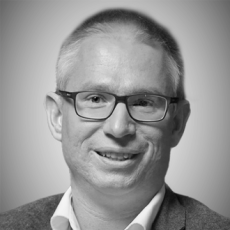 Michael Kuhn
Head of Organization at Scherdel
Michael has more than ten years of experience in logistics, IT and controlling management in the Scherdel Group. As the Head of Organization, he approached the project of an automated warehouse at the Scherdel Technical Springs plant with the aim of integrating all technologies through a digitalization platform capable of handling future challenges. From his presentation at TAL 2023, participants will learn what obstacles had to be overcome.

What trend do you think will fundamentally shape the logistics sector in the automotive industry in the near future?

While digitalisation has been with us for some time, I still see it as the most revolutionary change. In times of disrupted supply chains, where everything is supposed to be very closely connected, it is more important than ever. I see it mainly at the level of communication between customers and suppliers. EDI is an absolute must. We need to save people time and work to be more efficient. Every second counts!

What core ability must a company have to cope with supply chain disruption?

I would say the ability to standardize. A centralized solution has the chance to be simpler and more user-friendly, and it also has the chance to have clearly prioritized master data. The more information you have, the more easily you can handle a challenging situation. And with the right data, you'll gain additional skills - to react and plan. If we have all the information we need about the supply chain, everything can run smoothly and it works for both parties.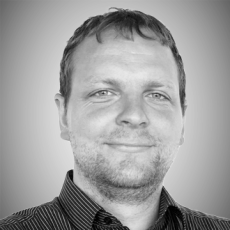 Jiří Žižka
Project Manager at Aimtec
Jiří has been working as a Project Manager at Aimtec for a long time. He mainly deals with the implementation of the DCIx system for logistics and production, including its integration into in-house systems, and in recent years he has specialized in the implementation of fully automated projects. For the company Brano he managed a project to introduce a new fully automated material and work-in-progress warehouse. In his talk, he will discuss how to deliver a complex project in automation, what a digitization platform means, and he will offer advice on the complications to prepare for.

In your opinion, which trend will most significantly shape the automotive logistics industry in the near future?

I expect an increasing emphasis on automation. It will help companies to make their people more efficient and enable them to focus on work with higher added value. Switching to new technologies will make it easier and faster to respond to changes in the entire supply chain, such as the current topic of switching from internal combustion engines to electrification.

What key skill or capability does a company need to meet the challenges of disrupted supply chains?

First and foremost it's about flexibility. I see the whole thing as primarily about the flexibility of information systems. A company must be able to respond flexibly to change and to enter system requirements in a meaningful way. It should be able to plan ahead and eliminate shortcomings in a timely manner. An example is any specific customer requirement, a minor process improvement or a simple need to supplement and expand the companies needs.
Share article
Top stories from logistics, production and IT.
Subscribe to Aimtec Insights
By registering, you agree to the processing of your personal data by Aimtec as described in the Privacy policy.
Get top stories and articles
from Logistics, Production and IT.
Subscribe to Aimtec Insights
By registering, you agree to the processing of your personal data by Aimtec as described in the Privacy policy.
Related stories