Sappy Products Ready for S/4HANA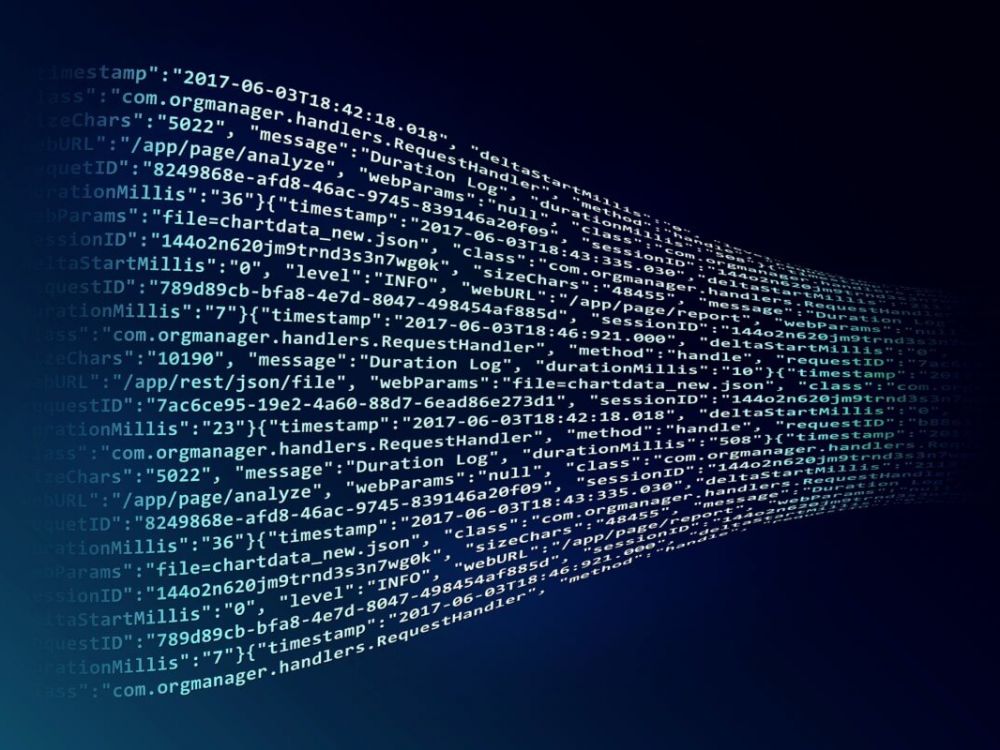 The products in our Sappy range are currently under intensive "core" testing. Thanks to their new core composition, developed for S/4HANA, you can look forward to new, expertly sculpted Sappy products with more convenient feature sets.
Every system is based on its core, which coordinates the activities of its running processes throughout its operations. In the development of our Sappy range of products, we reached a point where each approached the core slightly differently, complicating the system's overall structure. And if certain systems also share functions, the program must also frequently call parameters from differing contexts, once again complicating the integration of systems and features. We thus decided to develop an entirely new core shared throughout the Sappy product range – which also brings several new features for users.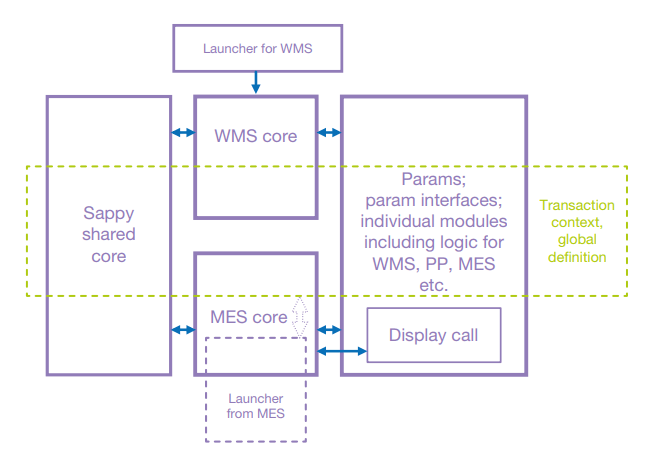 The Sappy core's current structure.
What's in the New Concept
The main changes in the new core (Sappy General Run – SGR) include separating off the display layer, alongside a unified approach when launching transactions from any direction. This ensures that a given transaction will always run in absolutely the same way, no matter what the user's client (PC/web) or product (EWM, MES etc.). The new display layer keeps the same principles and layout for SappyEWM as are seen in the current SappyWMS, even on mobile terminals.
The user-interface features have also seen expansion. A broader set of error screens is one example. Unlike now, where users only see an error / no-error message, they will be able to see an incident specification – error, warning, info or success. Fully configurable function keys are surely another pleasant change, as is the option of longer button texts.

The new SGR – Sappy General Run structure
Sappy is a family of SAP add-ons that add advanced functions beside the standard ERP operations and ease end users' operations. These advanced add-ons are a MOM (Manufacturing Operations Management) layer for managing warehouses and material flows (SappyWMS), collecting data and managing manufacturing (SappyMES) and verifying and managing quality (SappyQMS). For more info, visit aimtecglobal.com/sappy.
Share article
Top stories from logistics, production and IT.
Subscribe to Aimtec Insights
By registering, you agree to the processing of your personal data by Aimtec as described in the Privacy policy.
Get top stories and articles
from Logistics, Production and IT.
Subscribe to Aimtec Insights
By registering, you agree to the processing of your personal data by Aimtec as described in the Privacy policy.
Related stories